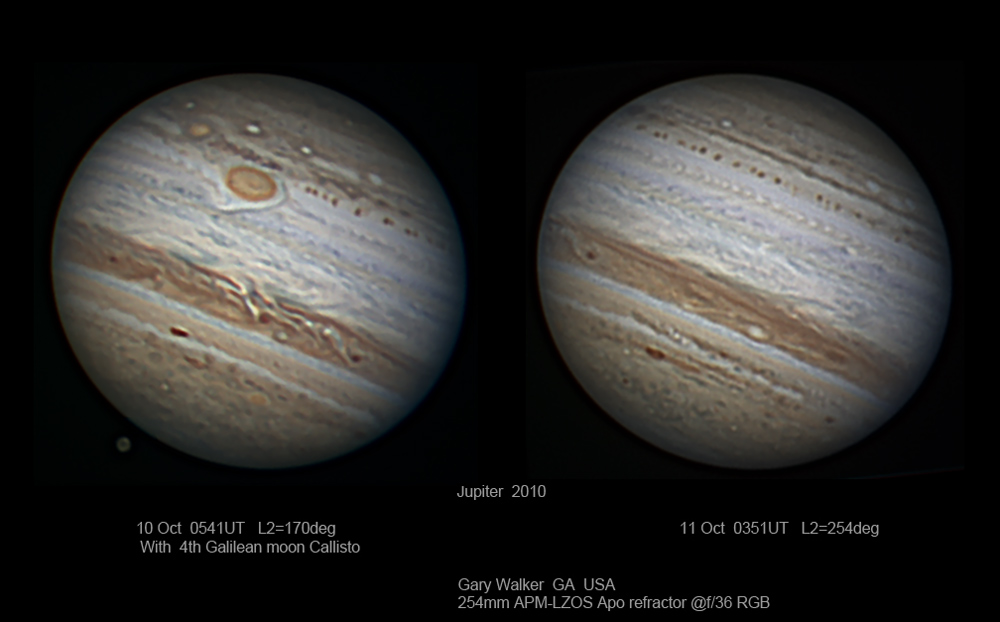 Photographer:
Gary Walker
Location of Photo:
Macon, GA
Date/Time of photo:
10-10_0541UT, 10-11_0351UT
Equipment:
Telescope- 254mm APM-LZOS apo refractor @f/36. Mount- Astro-Physics 3600GTO. Camera- Luminera SKYnyx2-0M. Filters- Astronomik RGB
Description:
South is up in these images showing complex activity in the North Equatorial Belt on the 10th, with Callisto just off the north preceeding limb. In the image from the 11th, in longitudes following the GRS, a string of bright spots in the southern component of the South Equatorial Belt contrasts with numerous dark spots in the South Temperate Belt. No sign of SEB revival yet.