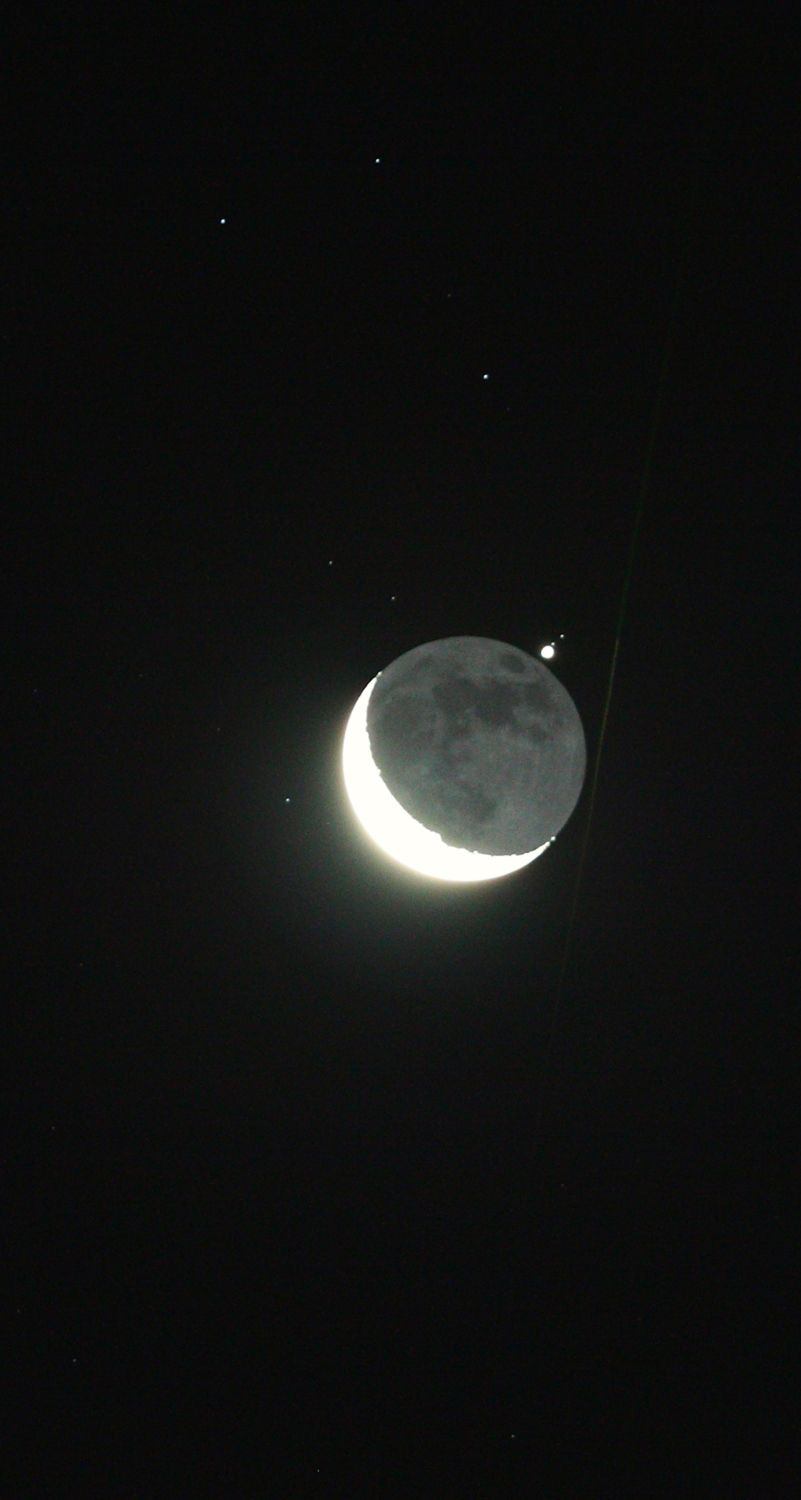 Photographer:
Konstantinos Christodoulopoulos
Email:
Location of Photo:
Korinthos, Greece
Date/Time of photo:
15 July, 2012; 03:20 a.m. (UT)
Equipment:
Technical Details Optics Canon EF 200mm f/2.8L Mount Tripod Camera Canon EOS 450d Filters Date 15 July, 2012; 03:20 a.m. (UT) Location Korinthos, Greece Exposure 0.5 sec, ISO 800 Programs used Photoshop
Description:
About this image A rare sky event occured in the early morning hours on Sunday, July 15th 2012. The Moon passed in front of the planet Jupiter and its four satellites, and blocked them from our views for about an hour. This phenomenon is known as Jupiter occultation by the Moon. Jupiter, Io and Europa "exiting" the Moon with a bright meteor at close proximity.