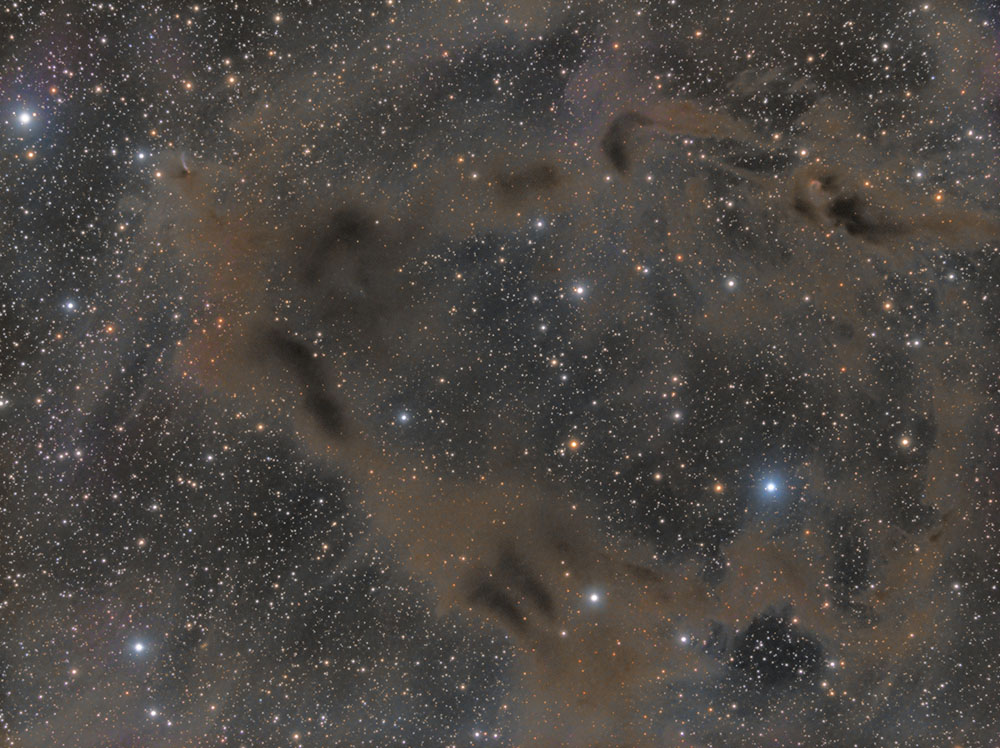 Photographer:
Ara Jerahian
Email:
Location of Photo:
Cape Elizabeth, Maine
Date/Time of photo:
Captured over 8 nights between May 12-23
Equipment:
Explore Scientific ED 127mm FCD-100 with ZWO ASI1600MM (LRGB)
Description:
Gyulbudaghian's Nebula is a variable reflection nebula about 1' to 1.5' in size, visible in the upper left corner of the image. The nebula changes shape and brightness over months and years, illuminated by the variable star, PV Cep. The reflection nebula seems to be the outer edges of a funnel-like shell carved out of the surrounding molecular cloud by the Herbig-Haro jet emanating from this pre-main sequence star. As the light passes through the dusty cloud, it is absorbed and scattered, with blue light most easily scattered, giving the nebula a bluish hue.
Website: