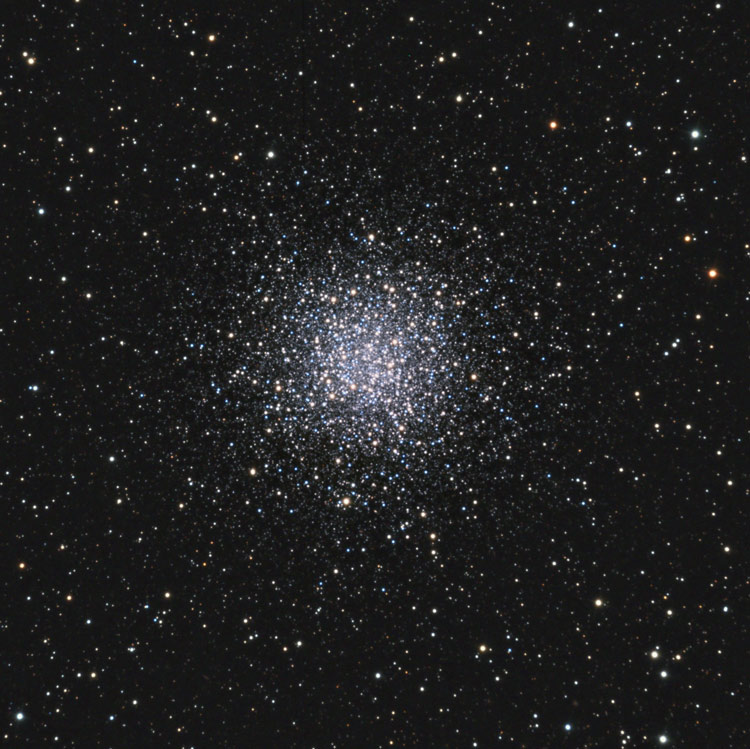 Photographer:
Herbert Walter
Email:
Location of Photo:
Melbourne / Australia
Date/Time of photo:
2010 August
Equipment:
Telescope 16'' RCOS (f=3700mm) Camera Apogee U9000 Filter LRGB Astrodon filters Exposure L 15 x 180 s RGB á 7 x 300s Total 2h 30min Names NGC 6809, GCL 113, ESO 460-SC21 Software THELI, CCDStack, Photoshop CS3 Location Northern Galactic Members Telescope Australia - Remote
Description:
M 55 - Clobular Cluster in Sagittarius One of the brithest an most photogen clusters in the southern sky. The distance is 17.300 LY, Magnitude 6.3 and the appearent diameter 19' (about 2/3 of full moon). Discovered by Nicholas Louis de Lacaille in 1752 (during a trip in South Africa) and more then 10 years later cataloged by Charles Messier (due the low latitude hard to see from Europe).
Website: