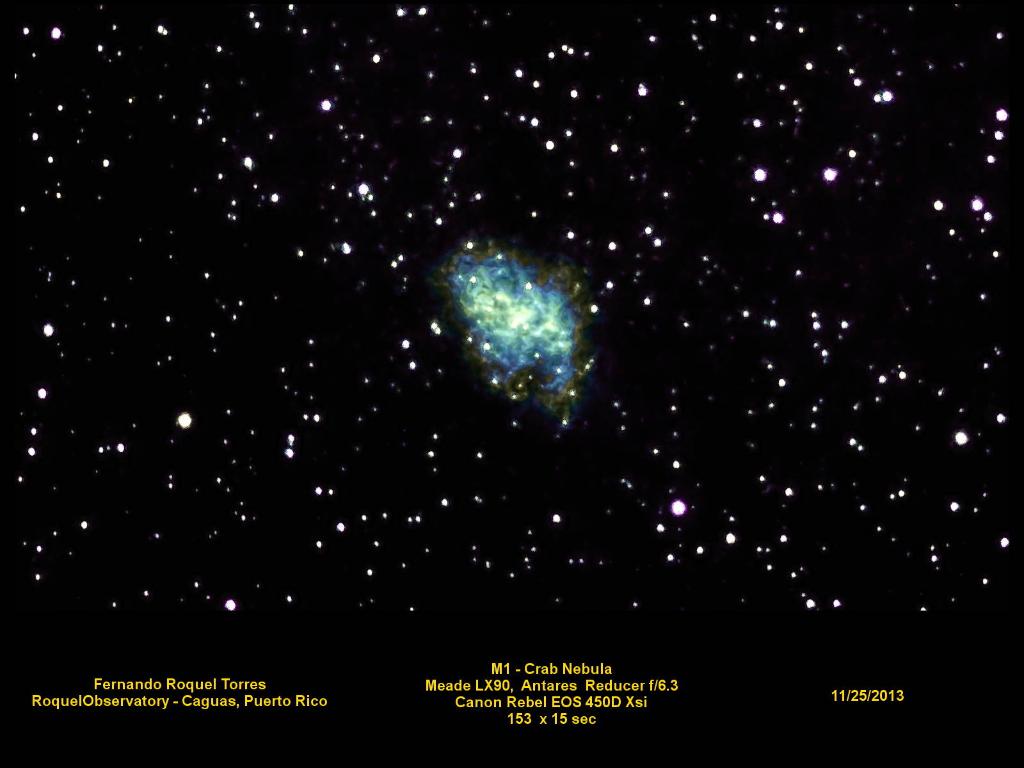 Photographer:
Fernando Roquel Torres
Location of Photo:
Caguas, Puerto Rico
Date/Time of photo:
11/25/2013
Equipment:
Meade LX90, Canon Rebel EOS 450D Xsi
Description:
I present my astrophoto this morning 10/25/2013. The M1 - Crab Nebula!. It took 153 light and 110 to iso 800 Darks to capture this beauty from the fields of Caguas. This object of deep space is a remnant of a Supernova. It is located in the constellation Taurus at 6300 light years from Earth. First seen in 1054 by Chinese and Arab astronomers. To the naked eye can not see and that has a magnitude of 8.40. This object is called a pulsar PSR0531 +121 in the center and gamma rays emitted from radio waves up.
Website: