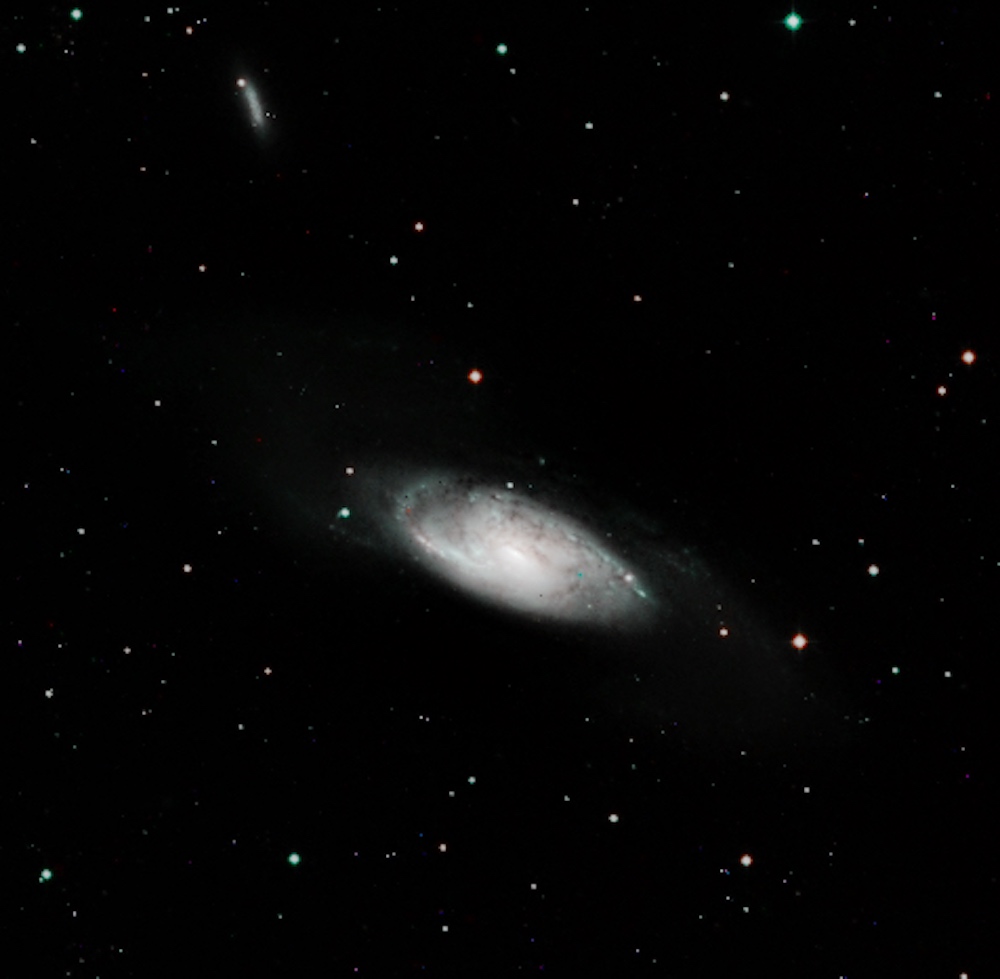 Photographer:
Jon Greif
Location of Photo:
iTelescope.net Sierra Observatory, Auberry, CA, USA, remotely from La Jolla, CA, USA
Date/Time of photo:
April 26, 2019, at 12:30 am Pacific Time
Equipment:
Planewave 622 mm Imaging Platform (reflecting telescope).
Description:
Spring and Summer are "galaxy seasons" for astronomers in Northern Latitudes as Earth tilts away from our own Milky Way galaxy, and we get a better view of galaxies in deep space. This is one of the nearer galaxies, M106, a spiral galaxy located in the constellation Canes Venatici (the hunting dogs) not far from the bowl of the Big Dipper in the Northern Sky. M106 lies at a distance of 23.7 million light years and is similar in size to the Andromeda Galaxy (M31).
Website: