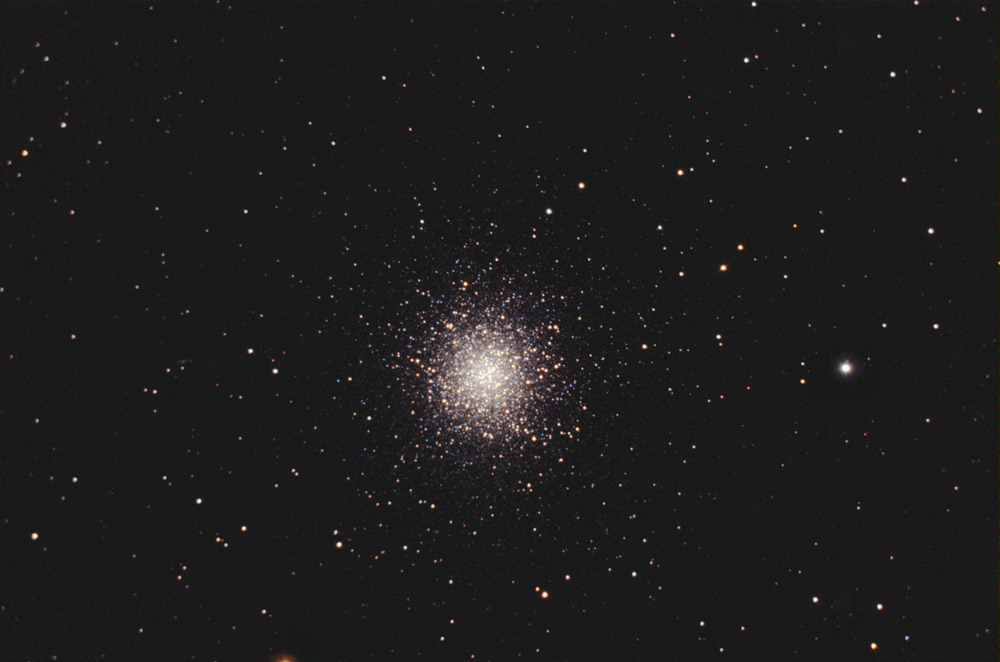 Photographer:
David Rosenthal
Email:
Location of Photo:
Midland Park, NJ
Date/Time of photo:
04.27.2009 12:30-3:10am
Equipment:
Modified 400D,8 inch SCT @ f/8 34*240 second ISO 400 exposures. Taken between 12:30 and 3:10 AM EST Atlas EQ-G PHD guided with a 66SD + DSI Pro I Calibrated [30B|30D|30F] and Sigma Clip combined in MaximDL 5 Processed in PSCS3 with GXT and Noel Carboni's Actions
Description:
M13, also called the `Great globular cluster in Hercules', is one of the most prominent and best known globulars of the Northern celestial hemisphere. It was discovered by Edmond Halley in 1714, who noted that `it shows itself to the naked eye when the sky is serene and the Moon absent.' According to Charles Messier, who cataloged it on June 1, 1764, it is also reported in John Bevis' "English" Celestial Atlas.
Website: