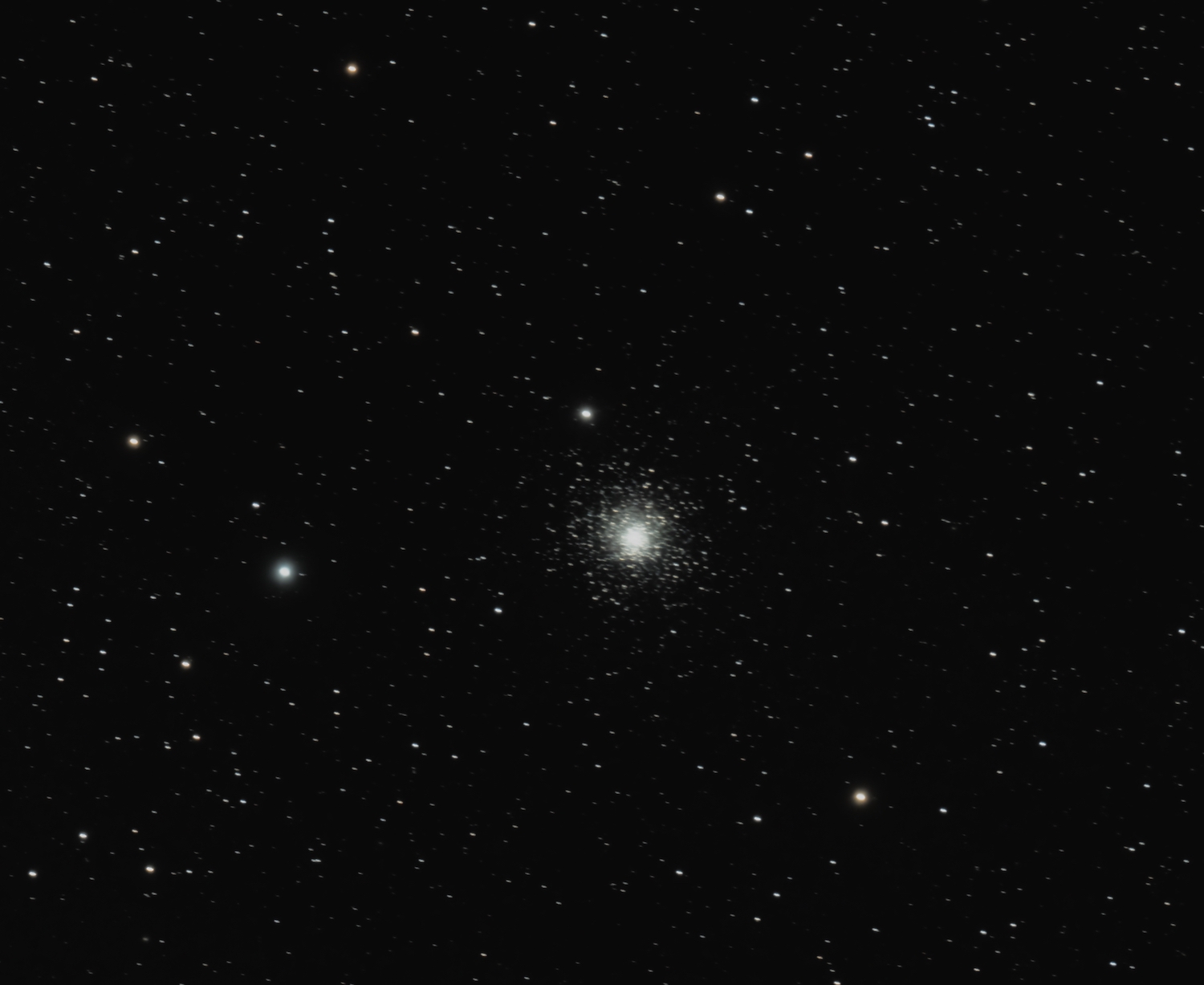 Photographer:
Jon Greif
Location of Photo:
La Jolla, CA, USA
Date/Time of photo:
September 25, 2022, 9-10 pm PDT
Equipment:
Takahashi FSQ85 refractor (450 mm focal length) with 1.01x flattener, ZWO ASI533 MC Pro imaging camera, Optolong L-Pro filter, 50 mm ZWO guide scope, ZWO ASI292 guide camera, Rainbow Astro RST-135 mount, ASIAIR Plus controller, Pixinsight 1.8.9 processing software. 40 minutes integration time. Bortle 6 sky.
Description:
This 40 minute exposure of the M15 globular star cluster in the constellation Pegasus was shot during the hour before the Andromeda Galaxy (my previous post) had risen. M15 is about 35,700 light-years from Earth, 175 light-years in diameter and has an absolute magnitude of −9.2, which translates to a total luminosity of 360,000 times that of the Sun. M15 is one of the most densely packed globulars in the Milky Way galaxy. Its core has undergone a contraction known as "core collapse" and it has a central density cusp with over 100,00 stars surrounding what may be a central black hole.
Website: