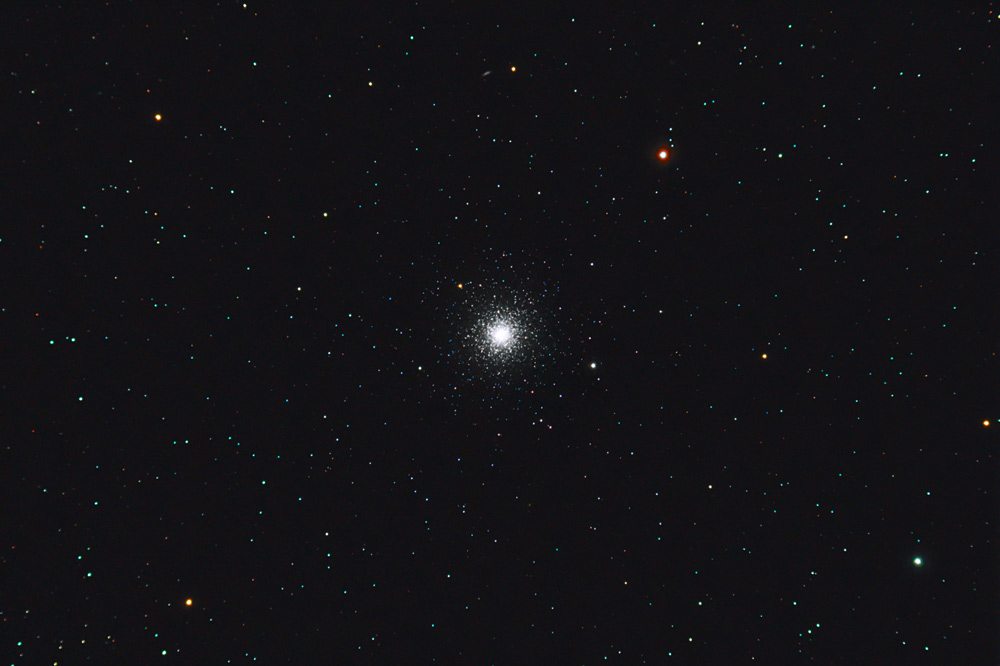 Photographer:
Craig & Tammy Temple
Location of Photo:
Hendersonville, TN
Date/Time of photo:
April 16, 2009
Equipment:
Orion 80ED (f/7.5); Atlas EQ-G w/EQMOD, Guided; Canon 350D (self-modified) with Astronomik IR-block EOS clip filter + 2" Hutech IDAS LPS filter; 40 x 150s @ ISO 1600
Description:
This globular cluster in Canes Venatici was discovered by Charles Messier in 1764. It is made up of about 500,000 stars. At magnitude 6.2, is is visible to the naked eye in very dark skies. This image is a total of 100 minutes and the temperature was 56° F. The mag. 14.1 galaxy NGC5263 is visible above M3 near the top of the image.