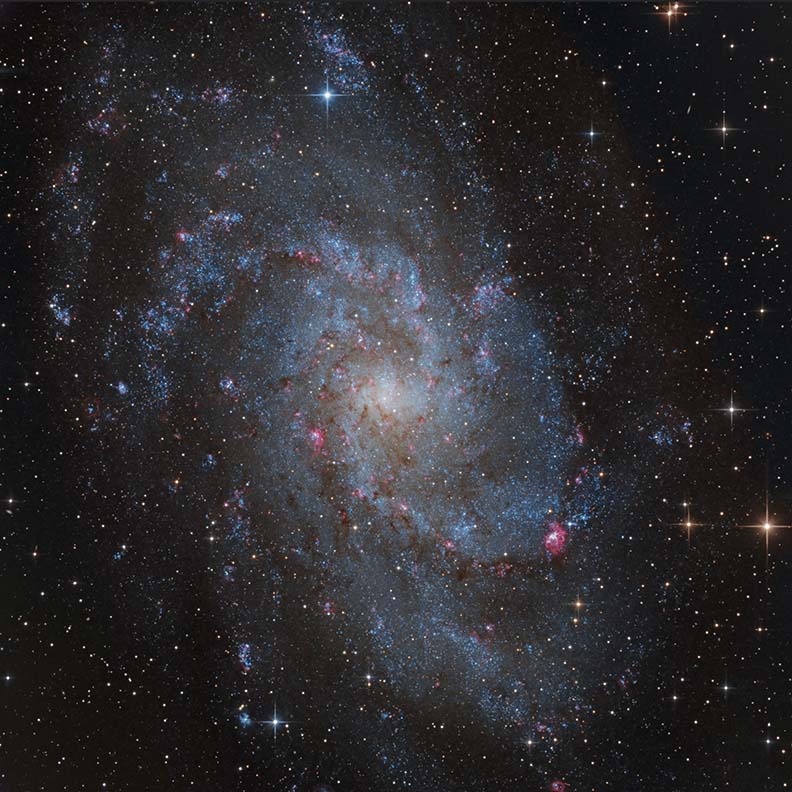 Photographer:
Bernard Miller
Location of Photo:
Animas, NM
Date/Time of photo:
November 22, 2016 - January 25, 2017
Equipment:
Telescope: Planewave CDK-17; Camera: Apogee CG16M; Mount: Paramount ME
Description:
This is an image of M33 I just finished. This is a spiral galaxy about 3 million light years away in the constellation Triangulum, from which it gets its name. It is the third largest member of thelocal group behand the Milky Way and Andromeda. It is the most distant object in the night sky that can be seen with the naked eye.
Website: