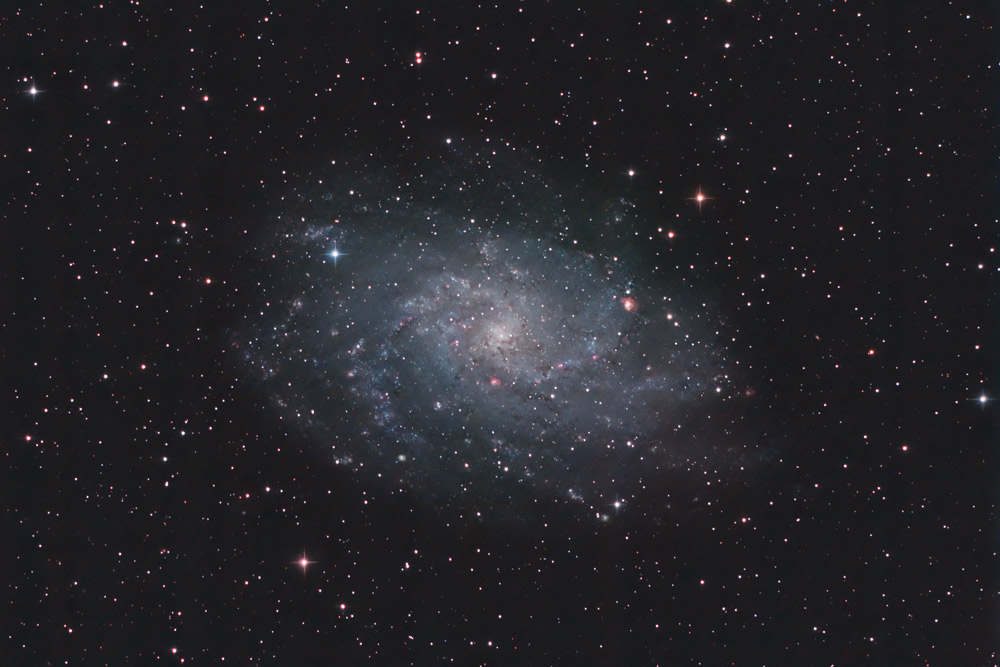 Photographer:
Craig & Tammy Temple
Location of Photo:
Hendersonville, TN
Date/Time of photo:
October 18, 19, 2009
Equipment:
Astro Tech AT8IN 8" f/4 Newtonian with Baader MPCC, guided; Orion Atlas EQ-G; Modified Canon Digital Rebel XT; Astronomik CLS-CCD EOS Clip; 98 x 240s @ ISO 800; ImagesPlus 3.75, Adobe Photoshop CS4, Gradient XTerminator, Noise Ninja, Noel Carboni's Tools
Description:
M33 is a magnitude 6.27 spiral galaxy lying about 3 million light-years away in the constellation Triangulum. It was cataloged by Charles Messier in 1784, but was possibly discovered by Giovanni Batista Hodierna in 1654. The Triangulum Galaxy is known to contain many huge H-II regions - one being the largest known.