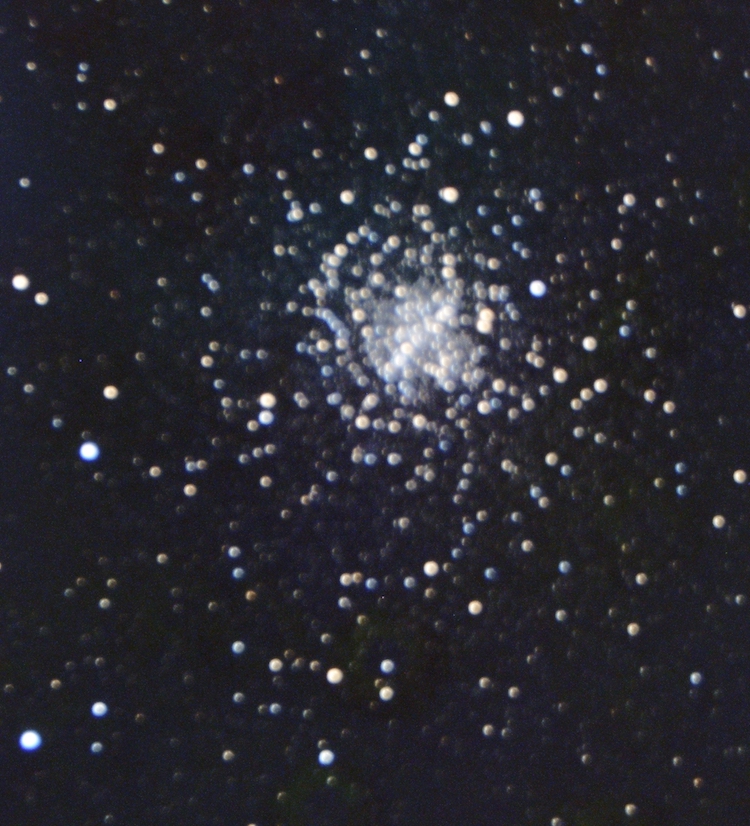 Photographer:
Jon Greif
Location of Photo:
La Jolla, CA, USA
Date/Time of photo:
August 1, 2021, at 11:00 pm PDT
Equipment:
Celestron C8 reflector, Rainbow Astro RST-135, ZWO ASI533MC Pro imaging camera, QHY 5Lii OAG guide camera, ZWO EAF focuser, Ekos capture software (Linux), Pixinsight 1.8.8 processing software.
Description:
Messier 4 or M4 is a globular star cluster in the constellation of Scorpius (currently in our Southwestern Sky in the evening). It was discovered by Philippe Loys de Chéseaux in 1745 and catalogued by Charles Messier in 1764. M4 measures 75 light-years across. It features a characteristic "bar" structure across its core. M4 is approximately 7,200 light-years away, making it the closest globular cluster to the Solar System. It has an estimated age of 12.2 billion years. This image was shot last night through my 8 inch Celestron reflecting telescope, and is a total of 18 minutes of exposure time between 11 pm and midnight, at which time Scorpius dropped into the Marine Layer.
Website: