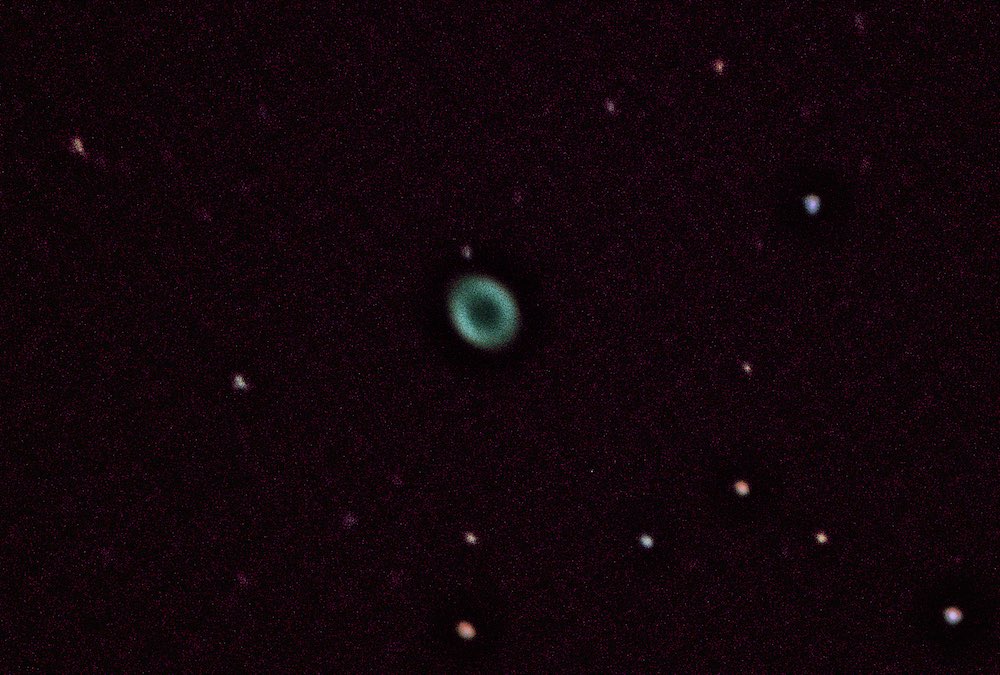 Photographer:
Jon Greif
Location of Photo:
RTMC Expo, Big Bear, CA USA
Date/Time of photo:
May 25, 2018, at 10:30 pm PDT
Equipment:
Celestron 8 inch NXT Evolution SCT, Canon Eos Rebel T6i.
Description:
The Ring Nebula, M57, discovered by the French astronomer Charles Messier while searching for comets in late January 1779, is a planetary nebula in the northern constellation of Lyra. Such objects are formed when a shell of ionized gas is expelled into the surrounding interstellar medium by a red giant star, which was passing through the last stage in its evolution before becoming a white dwarf. M57 is 2,300 light-years from Earth. Photographs taken over a period of 50 years show the rate of nebula expansion is roughly 1 arcsecond per century. The interior parts of this nebula have a blue-green tinge that is caused by doubly ionized oxygen.
Website: