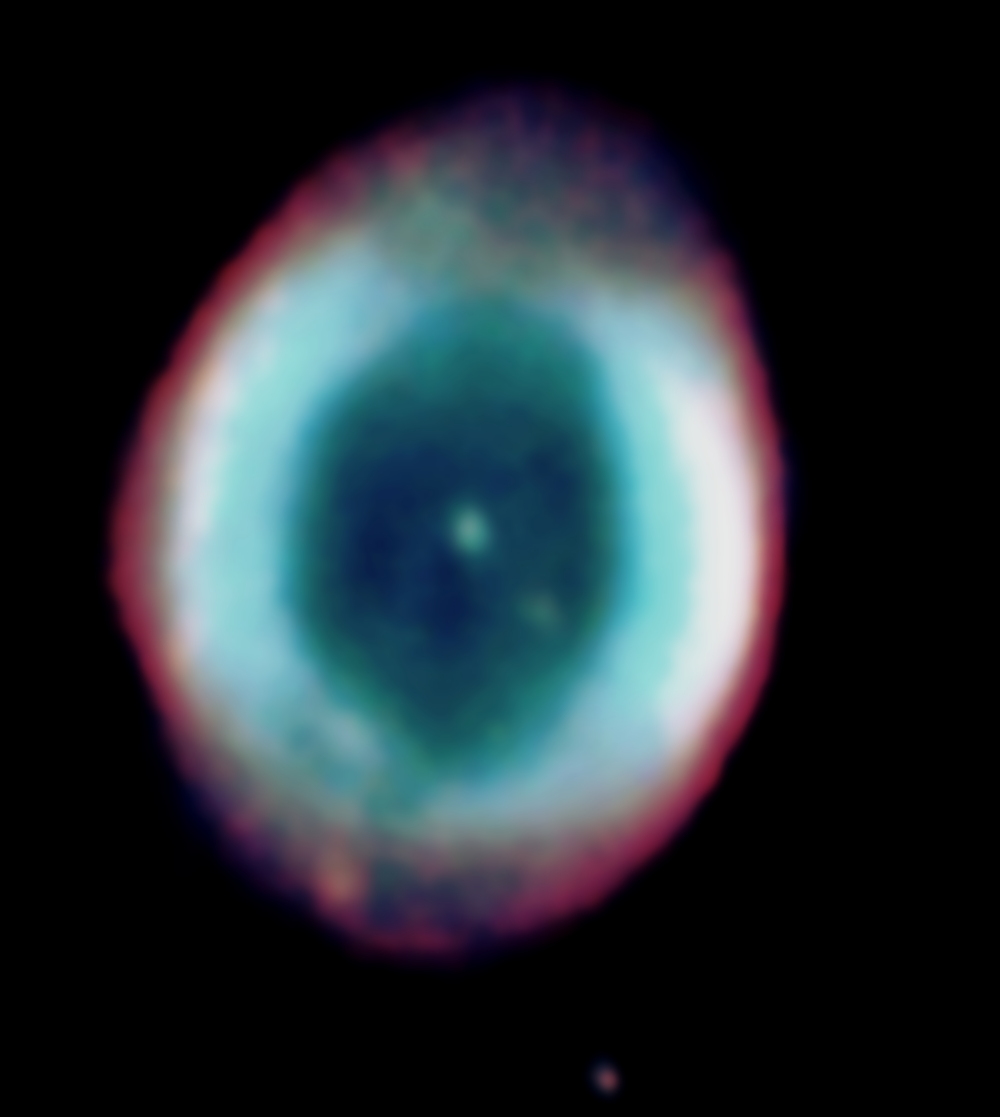 From our gallery: M57 - The Ring Nebula
Dr Alan Potts
Photographer:
Dr Alan Potts
Location of Photo:
Lincoln, England
Date/Time of photo:
24th September, 2016
Equipment:
7-inch Intes Micro Maksutov-Newtonian at f/6. Nikon D3300 DSLR at 3200ISO.
Description:
M57. The creme de la creme of planetaries. It is here that the elements of carbon and nitrogen are primarily generated (oxygen is mainly from Type II supernovae). Gold and platinum (and many other elements like Uranium) are now believed to be from merging neutron stars. The nebula is roughly 2000 light years distant and (again) roughly twice the diameter of planet Jupiter. A 29.5 mins total exposure using 10s subframes. Stacked in DeepSkyStacker.
Website: