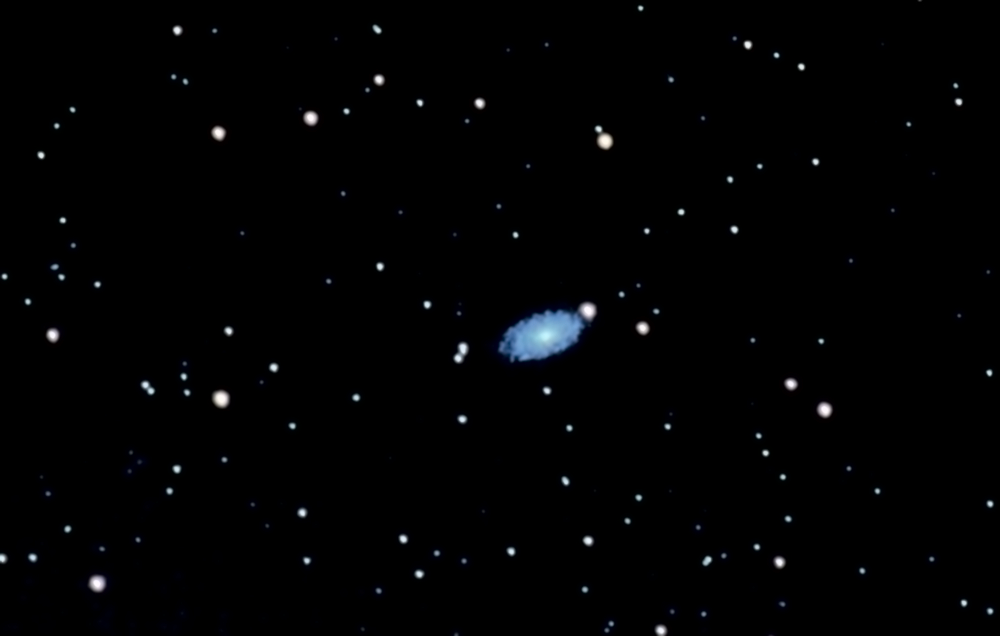 Photographer:
Dr Alan Potts
Email:
Location of Photo:
Newport, South Wales, UK
Date/Time of photo:
13th and 14th February, 2018
Equipment:
300mm Nikkor lens at f/5.6 on Nikon D3300 DSLR body (6400 ISO). Sky-Watcher EQ2 mount.
Description:
Named for its resemblance to the well known flower this bright spiral galaxy is located in Canes Venatici a few degrees from M51 (the Whirlpool Galaxy). Total exposure was 46m 54s in 6s subframes, stacked in DeepSkyStacker.