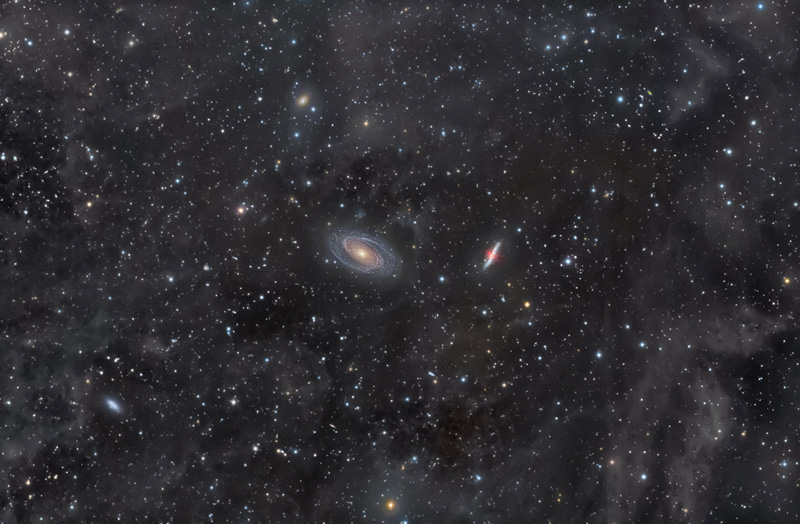 Photographer:
Rogelio Bernal Andreo
Email:
Location of Photo:
Henry Coe State Park, California
Date/Time of photo:
December 26th, 30th, 2008 and January 3rd, 2009
Equipment:
Takahashi FSQ 106 EDX STL11000 Takahashi EM-400 L: 24x10' @ 1x1 R: 15x7' @ 2x2 G: 15x7' @ 2x2 B: 10x12' @ 2x2 Total: 9.5 hours
Description:
Most images of M81 and M82 will show the two galaxies and surrounding stars. But a deeper exposure and a more careful processing will reveal that far from being visualized against a nearly dark background, these galaxies are surrounded by huge clouds of dust. Well, they are not actually surrounded - the dust is much closer to us than the galaxies - it just happens to look that way. This very faint dust, unlike classic reflection nebulas - usually illuminated by neighboring stars - is actually illuminated by the glow of our own Milky Way. Steve Mandel named this nebulosity Integrated Flux Nebula.
Website: