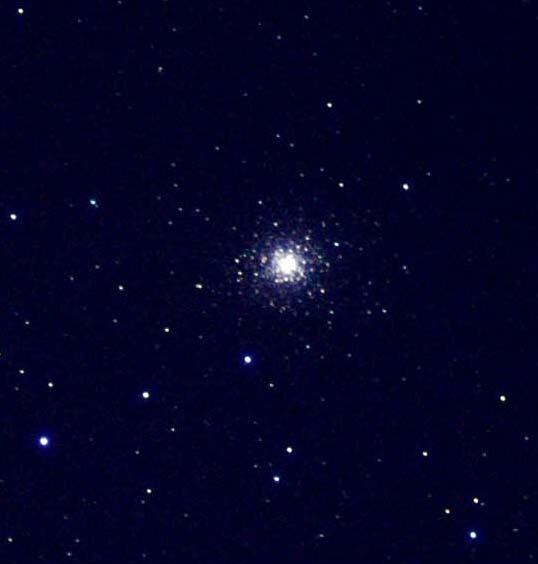 Photographer:
Aaron A. Jocko
Location of Photo:
Backyard,Mattawa,Ontario
Date/Time of photo:
3/29/07/ 01:16am
Equipment:
Orion 120mm ST on a cg5 mount 50sec ISO 1600
Description:
Globular Cluster M92 (NGC 6341), class IV, in Discovered 1777 by Johann Elert Bode. Cataloged on March 18, 1781, the same day as 8 other objects, all of them Virgo Cluster galaxies (M84-M91). It was William Herschel who first resolved it into stars in 1783.