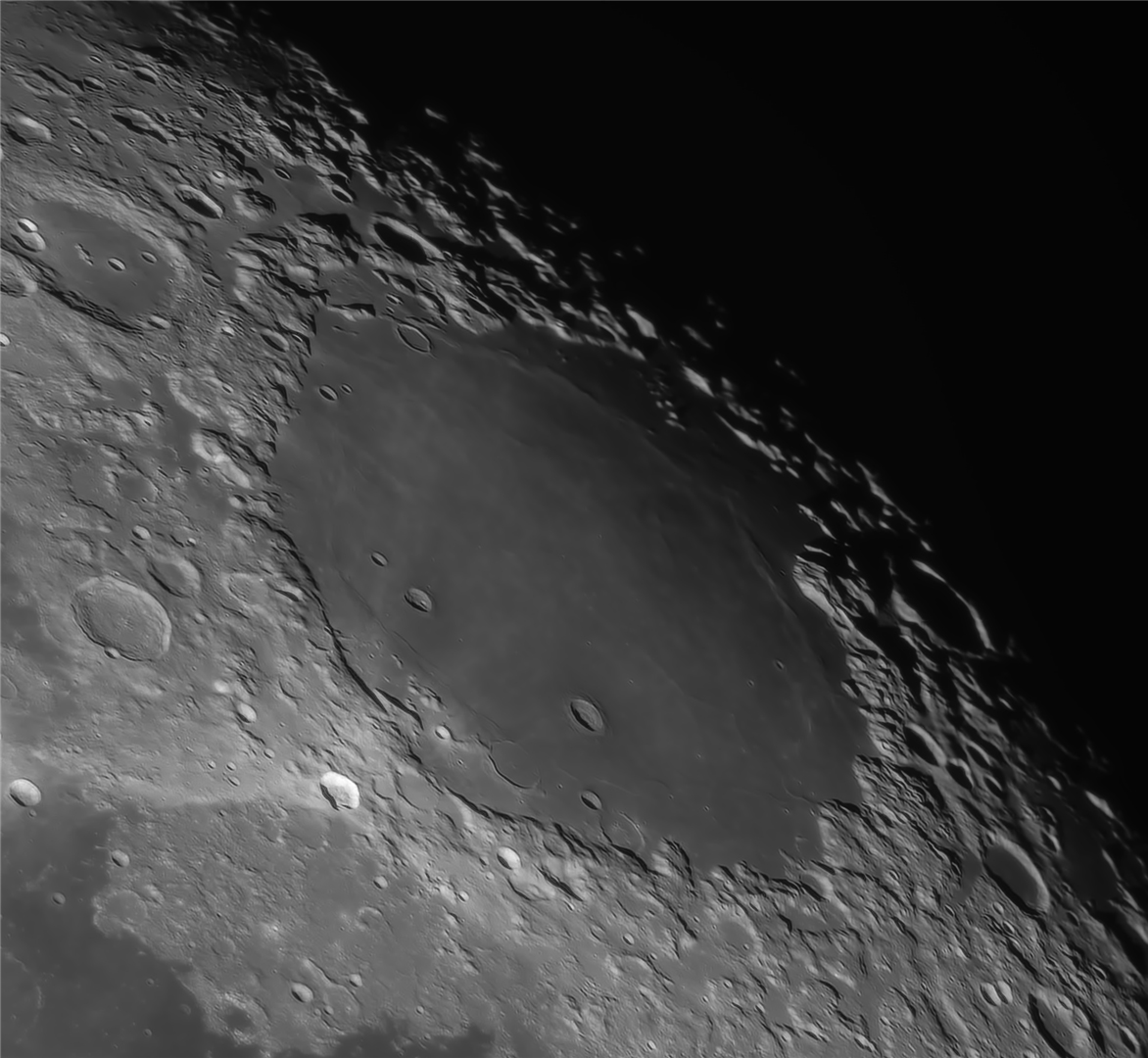 Photographer:
Ken Vaughan
Location of Photo:
Cattle Point, Victoria, BC, Canada
Date/Time of photo:
01 Nov 20
Equipment:
12" Meade LX200GPS, ZWO ASI178MM, Astronomik 642 filter
Description:
We now head up to the northeastern part of the Moon's disc to Mare Crisium (600 km), the Sea of Crises. On the western portion of Mare Crisium are the prominent craters Peirce (18 km) and Picard (23 km). You can see a wrinkle along the eastern shore, Dorsa Tatyaev in the north and Dorsa Harker in the south. The bright crater outside the western shore of Crisium is Proclus (28 km).