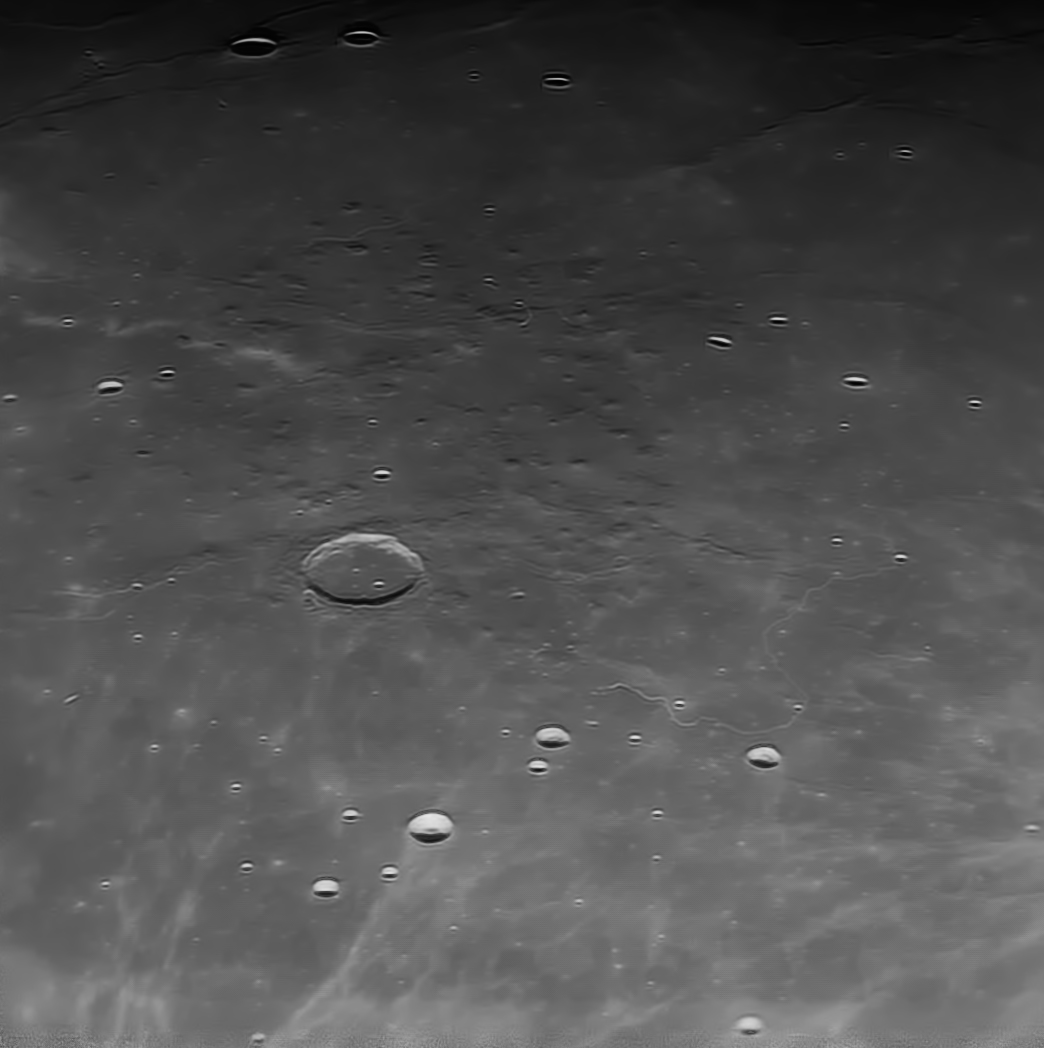 Photographer:
Ken Vaughan
Location of Photo:
Cattle Point, Victoria, BC, Canada
Date/Time of photo:
29 Sept 20
Equipment:
12" Meade LX200GPS, ZWO ASI178MM, Astronomik 742 filter
Description:
The prominent crater at centre-left is Marius (41 km). What is of real interest here are the small domes that lay to the west of Marius, the Marius Hills. It's a group of about 300 volcanic vents, caused by high-viscosity lava creating the domes and volcanoes. They average 200-500 m in height, so are best seen at a very low angle of illumination. The domes are dark from deposits of ash and glass. You can also see from the alignment of some craters that this area is raised.