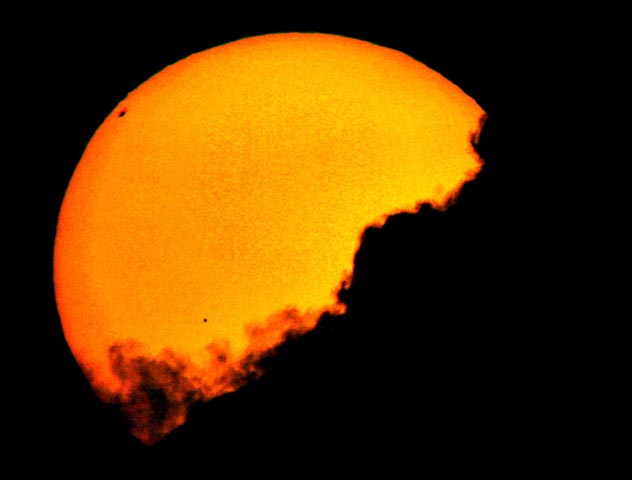 Photographer:
stephen thompson
Location of Photo:
St Maarten, Dutch Caribbean
Date/Time of photo:
5.23 local time 8 Nov 2006
Equipment:
Canon 800mm lens with telesconverter, Canon Digital Rebel Rebel XLi on heavy photo tripod.
Description:
Followed Mercury transit thru lots of clouds but as the Sun and Mercury approached the horizon, the clouds opened up and obliged for a few seconds. I was fortunate to be there with the right equipmnent to record the scene.