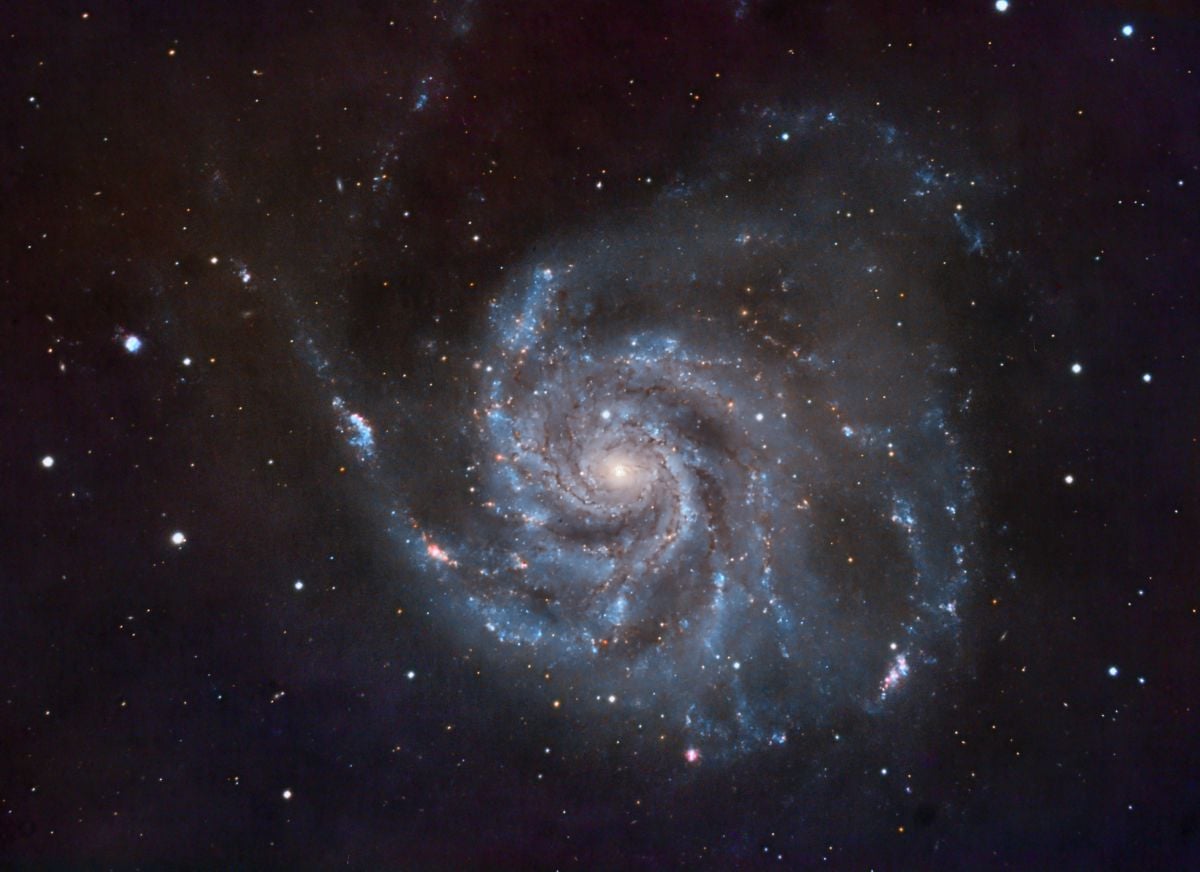 Photographer:
David James
Location of Photo:
The location of this picture is Lund, Sweden
Date/Time of photo:
This picture has been taken over 2 nights almost 1 year apart, 12/02/2021 and 28/02/2020
Equipment:
The picture is taken in RGB with SCT C8 and SX694 mono camera. 4 hrs per filters.
Description:
The Pinwheel Galaxy, or Messier 101 is located in Ursa Major some 21 light-years away. It is evaluated containing a trillion of stars about estimated twice the size of our own galaxy.
Website: