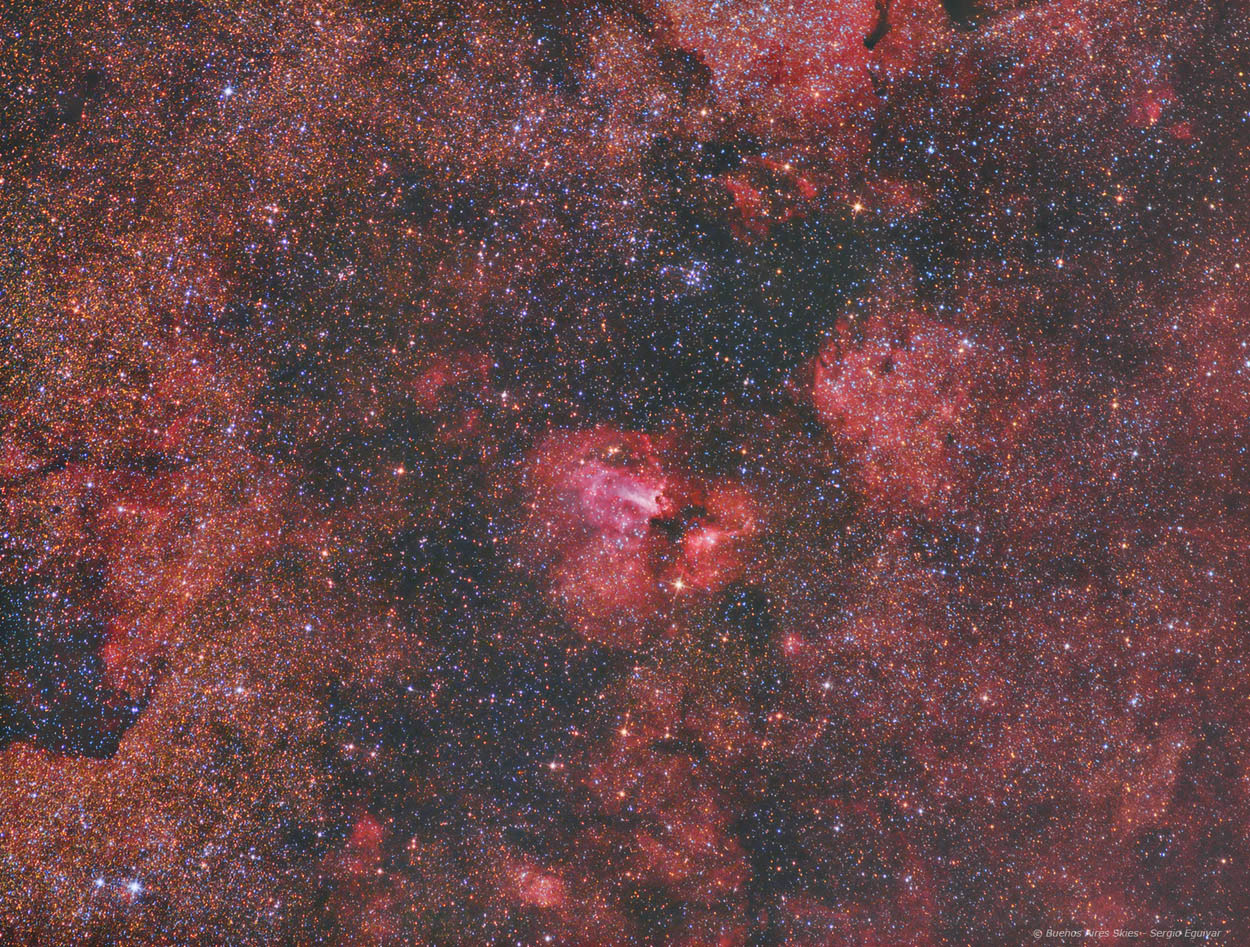 Photographer:
Sergio Eguivar
Location of Photo:
Buenos Aires Suburbs, Argentina
Date/Time of photo:
30/07/2022
Equipment:
Canon 200 f2,8 Lens, QSI 583 WS, NEQ6
Description:
A wide field image for a complex region covering part of the constellation of Sagittarius and Scutum. Messier 17 stands out in the center of the field. A star factory sculpted by stellar wind and radiation covering 100 light years across. Slowly stellar winds and energetic light from hot massive stars gas and dust have carved away interstellar material giving rise to the cavernous appearance and rippled shapes of the particular structure of Messier 17 also known as the Omega Nebula or the Swan Nebula.
Website: