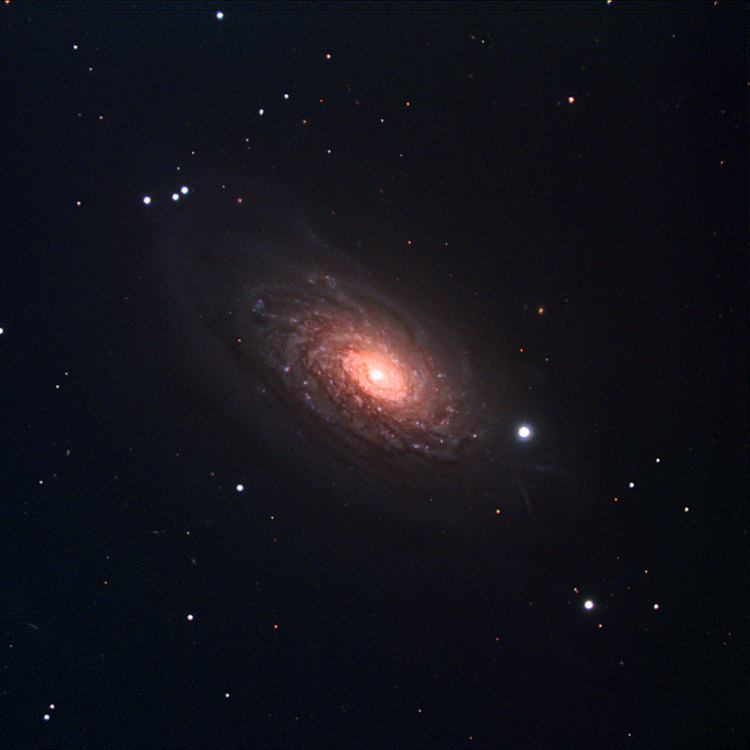 Photographer:
laperuz
Email:
Location of Photo:
Taken in Upstate New York
Date/Time of photo:
24th and 31st of May 2014
Equipment:
Celestron EdgeHD 14" with 0.7X Reducer, Mesu200 Mount, QHY10 CCD, QHY-5L-II guider
Description:
Discovered by Pierre Méchain in 1779 the Sunflower Galaxy is an example of type Sbc galaxy. It has a tightly wound central region and a looser outer arms. There is a dim halo with satellite galaxies embedded.