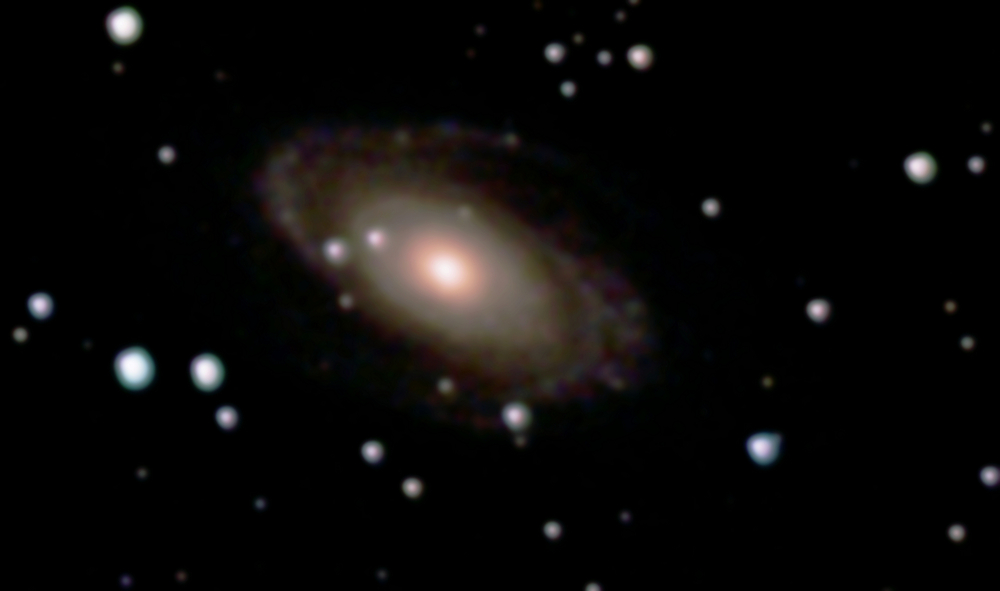 Photographer:
DR Alan Potts
Location of Photo:
Newport, South Wales, United Kingdom
Date/Time of photo:
2nd May 2020 at 00h 23m (mid exposure) UT
Equipment:
300mm AF-S Nikkor at f/5 on Nikon D3200 DSLR at 1600 ISO. Total exposure 42m 24s in 8s subframes. SW EQ2 mount.
Description:
M81 (aka Bode's Galaxy) is the dominant member of the M81 Group of galaxies. Its designated type is SA(s)ab. It lies at a distance of approximately 11.7 million light-years and has an apparent visual magnitude 6.9 making it one of the brightest galaxies visible from the Milky Way's location. The redshift is negative (a slight blueshift) since the gravitational interaction between the M81 Group and Local Group of galaxies dominates over the Hubble Flow.