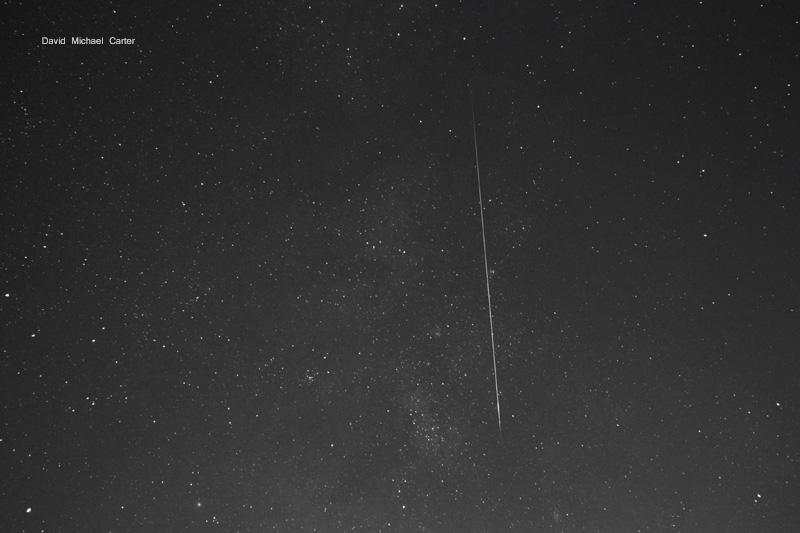 Photographer:
David Michael Carter
Email:
Location of Photo:
League City, TX
Date/Time of photo:
August 3, 2011. Approx. 1:30 A.M.
Equipment:
Body: Canon 550D (T2i) Lens: 50mm f/1.8 (Mark 1) Tripod used. 5 Second exposure, ISO 1600, Stopped to f/2.8 Nine images stacked with DSS. Contrast enhanced.
Description:
The other night, I was using my 50mm lens to search for new photo subjects around Sagittarius. I was taking a 5 second exposure when a meteor filled the frame. The position of the meteor rules out the possibility of it being a Capricornid. Perseus was very low on the northeastern horizon at the time, making it highly unlikely that I caught an early Perseid. It seems that I caught a stray meteor in the narrow frame of a 50mm lens, during a 5 second exposure. I am also about 20 minutes from Downtown Houston, making the light pollution horrible. Visible in the photo are M16, M17, M18, M22, M23, M24, and M25.