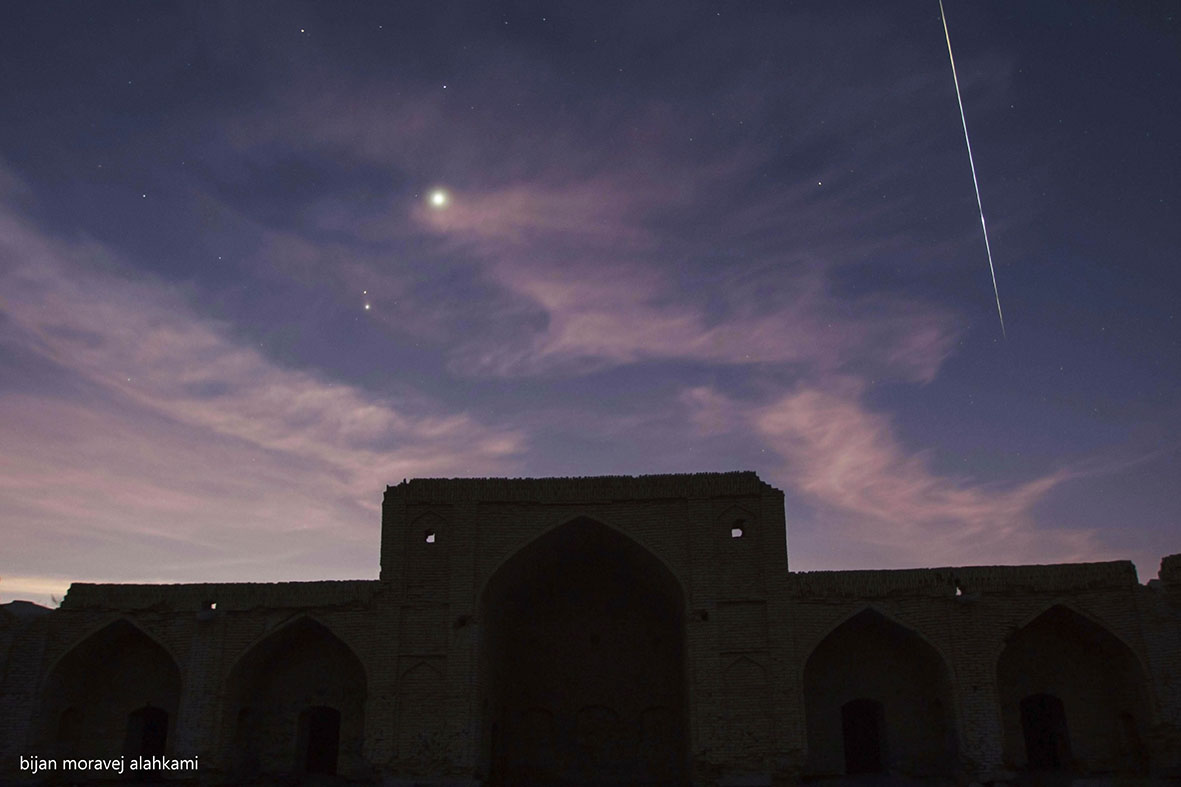 Photographer:
bijan
Location of Photo:
Alavijeh, Isfahan, Iran
Date/Time of photo:
Date: 15 October 2015
Equipment:
canon 1200 d -18-35 f :2.8 - iso 400 - 13s
Description:
Title: Meteor streaking on top of a caravansary Date: 15 October 2015 Image Credit & Copyright: Bijan Moravej alahkami Location: Alavijeh, Isfahan, Iran Longitude: 50° 44 25.64 E Latitude: 33° 12 38.83 N Explanation: At the right side of this photo, the meteor streaking has seen and at the left side of it, the morning Star (Venus) among the autumn clouds has seen along with Jupiter (Giant planets of the Solar System) and mysterious Mars. This photo was taken early morning twilight at an old caravansary named "Jelodar" and belongs to Safavid era (Tahmasp king). This monument has been exposed to destruction because of erosion and rainfall. Unfortunately hasn't paid necessary attention to it's repair and maintenance. This Monument located at 120 km North West of Isfahan, Iran., at the old road between Alavijeh to Golpayegan along the silk Road.
Website: