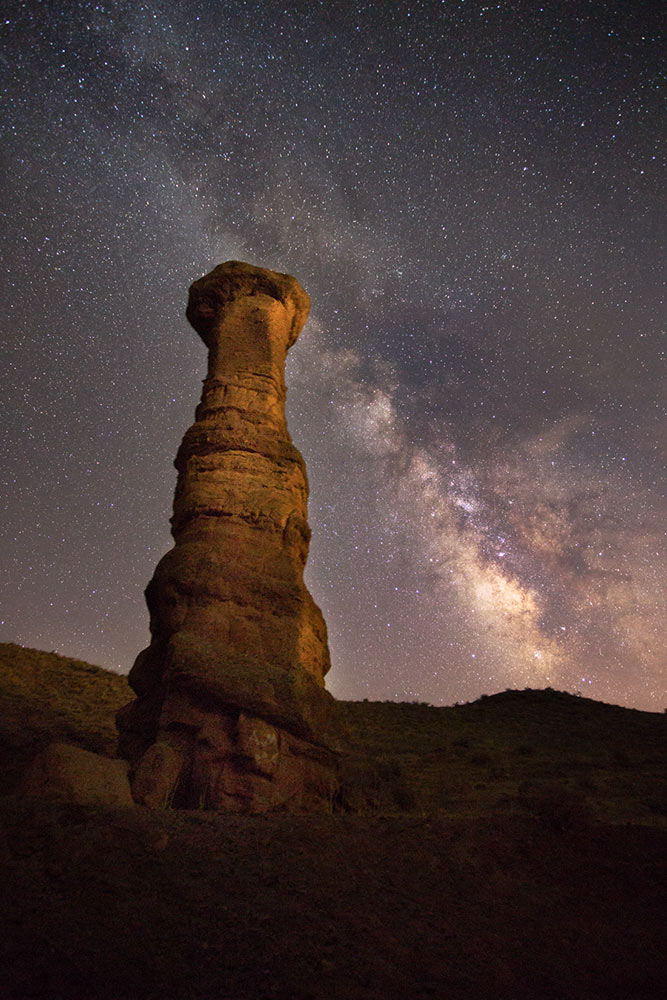 Photographer:
taha.tebyani@gmail.com
Location of Photo:
MAHNESHAN, ZANJAN, IRAN
Date/Time of photo:
24/08/2016 9:54 PM
Equipment:
Canon EOS6D, Canon EF 17-40L USM
Description:
A hoodoo (also called a tent rock, fairy chimney, and earth pyramid) is a tall, thin spire of rock that protrudes from the bottom of an arid drainage basin or badland. Hoodoos, which may range from 1.5 to 50 metres, typically consist of relatively soft rock topped by harder, less easily eroded stone that protects each column from the elements. They generally form within sedimentary rock and volcanic rock formations. Hoodoos range in size from the height of an average human to heights exceeding a 10-story building. Hoodoo shapes are affected by the erosional patterns of alternating hard and softer rock layers. Minerals deposited within different rock types cause hoodoos to have different colors throughout their height. This hoodoo's height is about 50 meters.
Website: