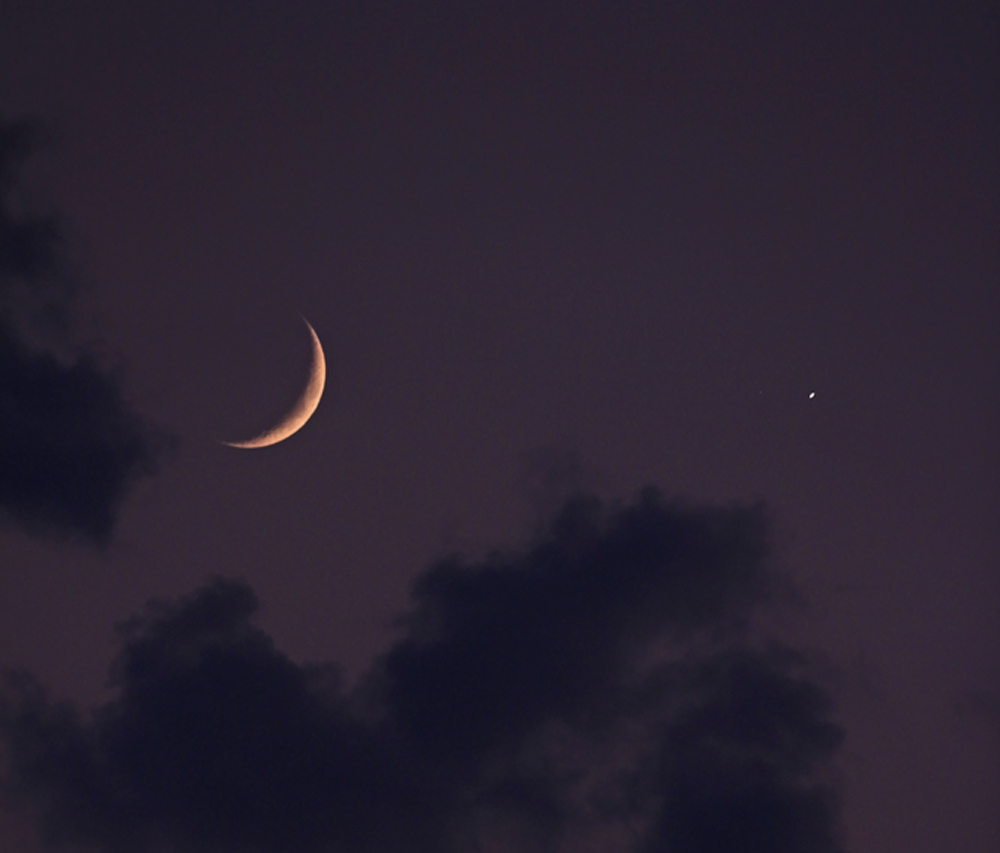 Photographer:
Victor C. Rogus
Location of Photo:
Jadwin, Missouri
Date/Time of photo:
09/08/2013 @ 19:44:14 CDT
Equipment:
But for this evening I made this image at 19:44:14 CDT with a Cannon 60Da camera, a Baader Vario Finder scope as a lens, 1/200 sec exposure with an ISO of 400 and a f of 4.1. Camera on tripod method
Description:
As you know this evening, September 8, 2013 held a special celestial treat for us stargazers. A waxing crescent Moon with 11% of the disk illuminated would be in conjunction with the Planet Venus. The countryside, was filled with dew and fog as I settled into my favorite location for a good Western horizon. Images of Ichabod Crane and a "Headless horseman" crept into my mind's eye as darkness fell onto the hills and valleys of Jadwin, Missouri. The Sun set behind a veil of clouds, some of which reached the ground. And eerie sound of the creatures of the night began to fill the air. A bit of a surreal and spooky setting as the Moon began to make itself seen now with its friend, the Planet Venus. A beautiful pairing of the two most romantic objects in the night sky. The two ducked in and out of the cloudy sky like a pair of shy lovers meeting in the dark. It was my pleasure to view and photograph this event and it reminded me of a time long ago when I was lucky enough to photograph an occultation involving the same two objects, only that time it was right before dawn and I stood alone in an Illinois cornfield. To this day I regard that event as one of the most spectacular I had ever photographed.