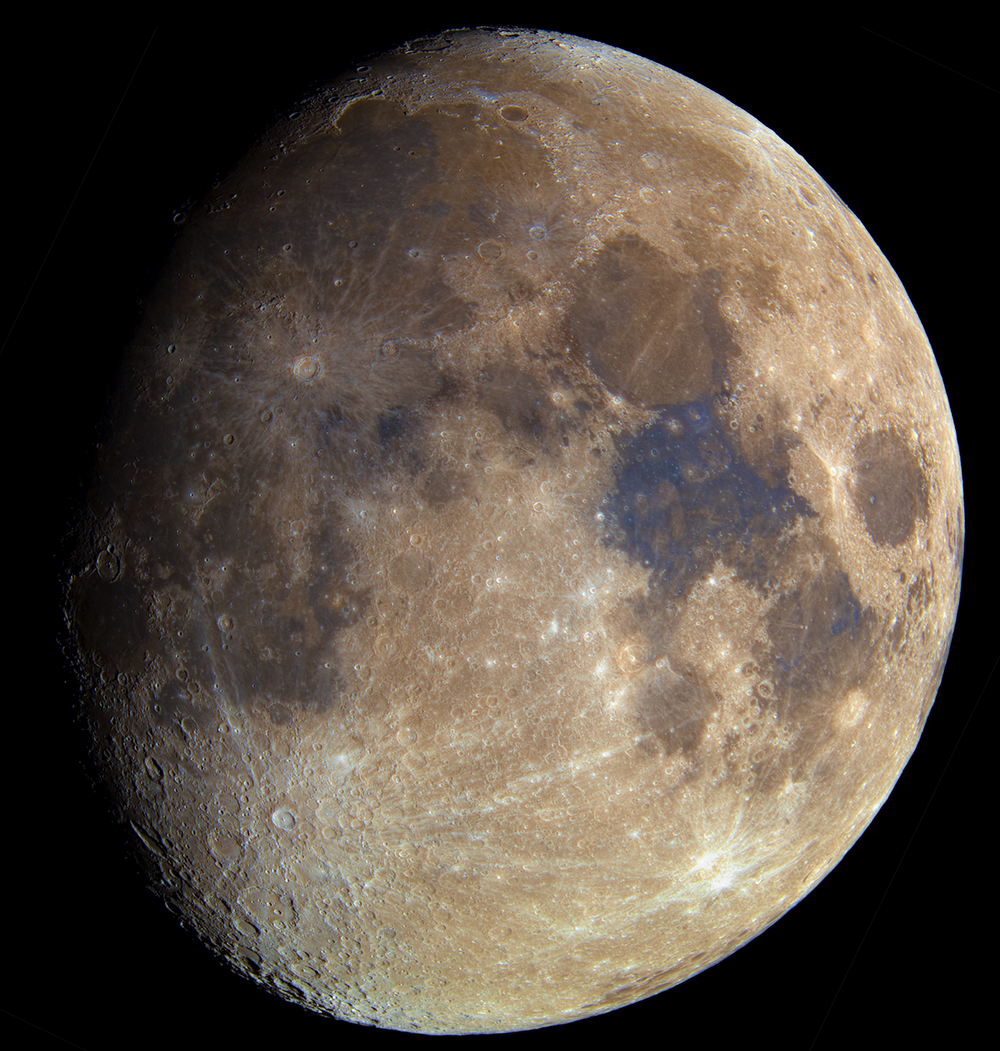 Photographer:
barretosmed
Email:
Location of Photo:
SAO PAULO - SP -BRAZIL
Date/Time of photo:
Date: . 07/01/2020
Equipment:
EQUIPAMENTS: ZWO ASI 6200MC PRO COLED Esprit 150mm POWERMATE 2X
Description:
The first test with asi6200mc, data of 500gb of memory was captured, to make this image, steel and a mosaic. It was done trying to make the most of the sensor size. It took almost 24 hours to process the image. The colors are impressive, especially the marbled appearance around the **Tycho **crater. I suggest opening the link below, I didn't do any noise reduction techniques. BEST DETAILS (CLICK ON TOTAL RESOLUTION) https://www.astrobin.com/full/diuld8/0/?nc=user The moon is usually seen in subtle shades of gray or yellow. The different colors are recognized to correspond to actual differences in the chemical composition of the lunar surface. Blue hues reveal areas rich in ilmenite, which contains iron, titanium and oxygen, mainly titanium, while orange and purple show relatively poor titanium and iron regions. White areas are taller areas that are most exposed to the sun. Trips to the moon have already been indicated by similar images. Made with saturation technique, moon in color.
Website: