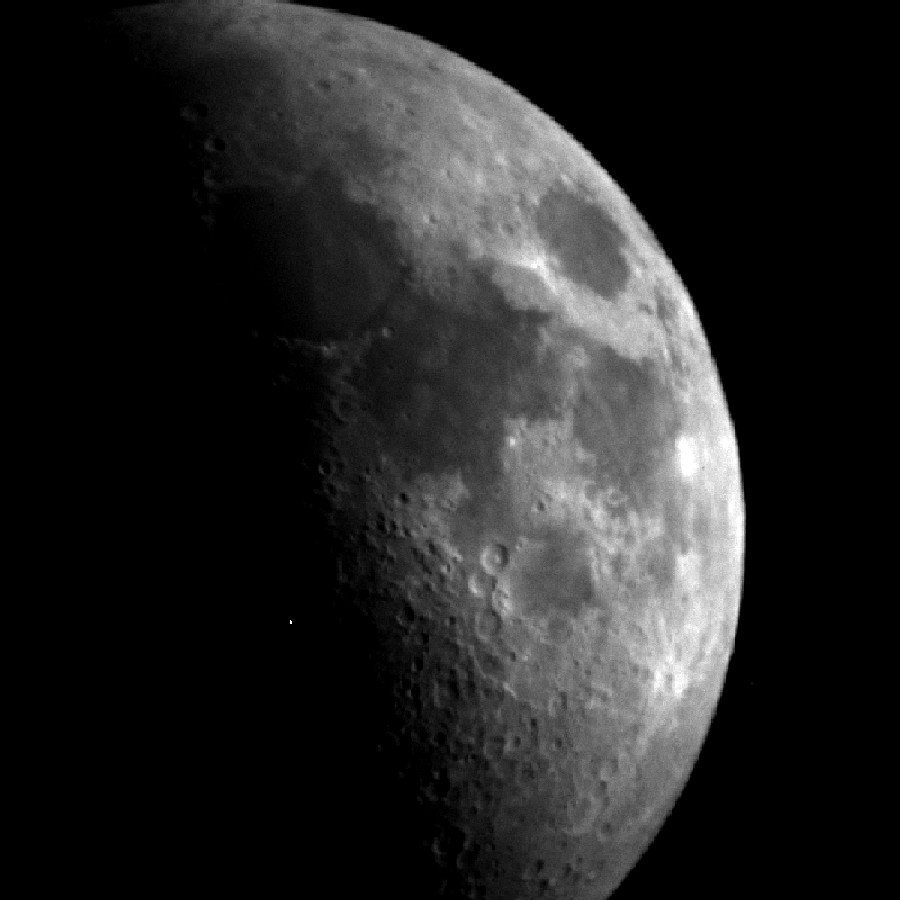 Photographer:
shweta kuvalekar
Location of Photo:
Bradford Robotic Telescope,Observatorio del Teide site,Instituto De Astrofisica De Canarias,Tenerife,Canary Islands,Spain
Date/Time of photo:
3 July,2006 (23:05:18 UTC)
Equipment:
Telescope:Celestron 0.67x focal reducer, Celestron C14 optical tube. 3910mm focal length, 365mm aperture. Schmidt-Cassegrain telescope operating at f/11 with a 0.67 focal reducer to f/7.4. Field of view:24 arc minutes square Camera:FLI MaxCam ME2 fitted with a E2V CCD47-10. 1k x 1k pixels, each 13um square. Class 1 Exposure Time:30 ms Filter Type:ND3 processed in fits viewer applet & microsoft photo editor. desc
Description:
The prominant white spot (left bottom) captured might be meteoroid hitting on moon(Mare Nubium)which took place on may 2,2006.I have seen some maps of moon and compared the photo.suggestions are expected.