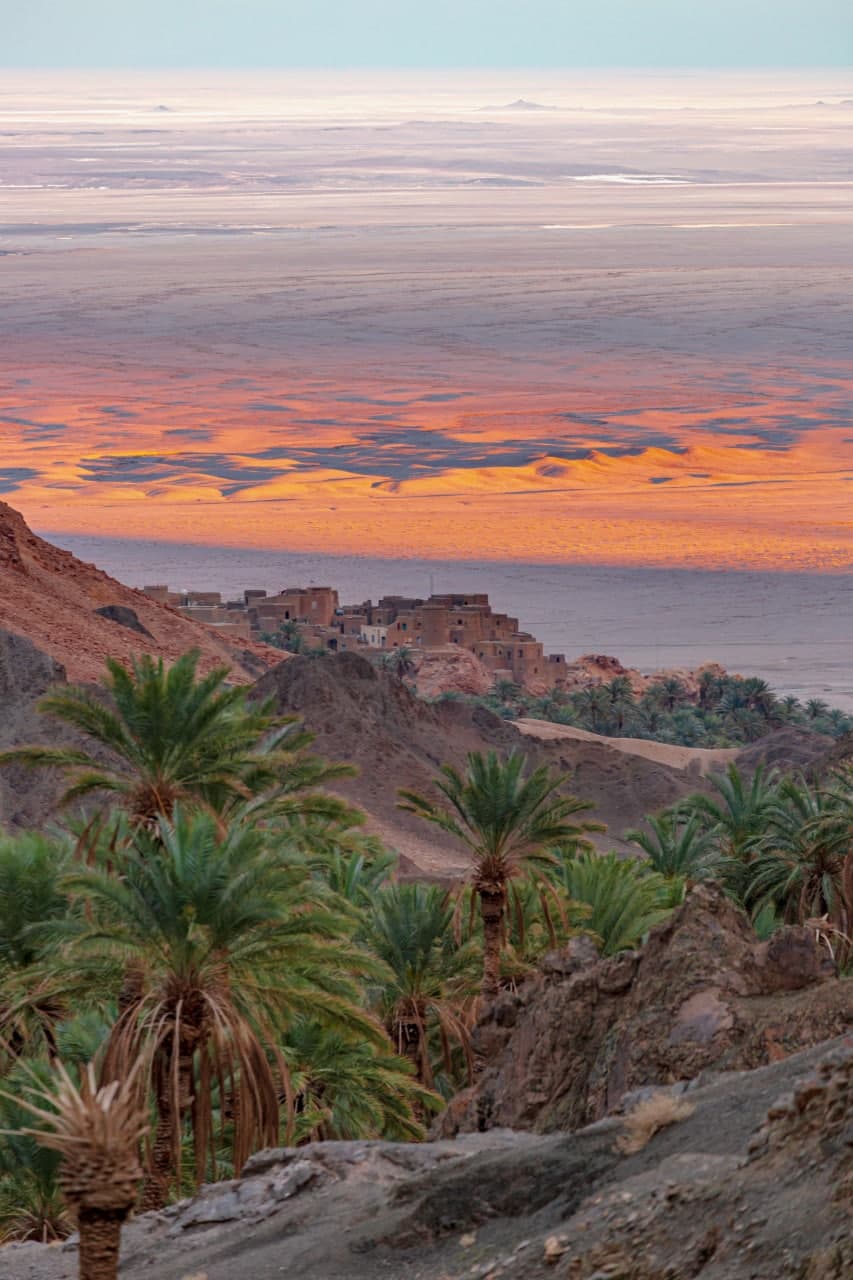 Photographer:
parisabajelan
Location of Photo:
Nayband - Tabas - Khorasan - Iran
Date/Time of photo:
17 April 2018 @ 18:25':00"
Equipment:
Canon 6D Modified Camera ISO 800 70-300 @300 mm Canon lens f/5.6 1/60 sec Single Exposure - Basic Setting & Color grade with Adobe Lightroom
Description:
Stunning multi layer view of Date Palm trees in Nayband ancient village. Sand dunes glow in the sunset golden time. Salt lake in lower height lands and the mountains visible in the far background landscape from the view of an old mudbrick house. In the northern edge of Lut Desert in Tabas county in a unique clear sky visibility that rarely happened in this area. The Lut Desert has been recognized as one of the hottest places on the earth where it is located in central Iran was inscribed as a UNESCO's World Heritage Site.
Website: