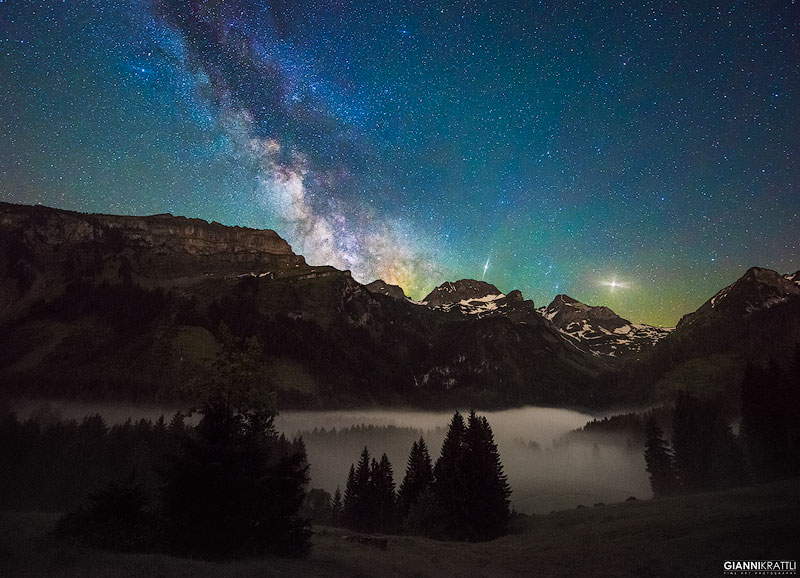 Photographer:
giannikrattli
Location of Photo:
Lake Voralpsee, Toggenburg, Switzerland
Date/Time of photo:
10.06.2016 01:40
Equipment:
Nikon D810, Nikkor AF-S NIKKOR 14-24mm f/2.8G ED
Description:
On my mobile phone a message said "Welcome to Austria", the last clouds disappeared and finally the sky was crystal clear after days of rain. I couldn't believe what spectacle I was about to see in the next hours around Lake Voralpsee in the Region of Toggenburg. Fog slowly covered the landscape and above Mount Gamsberg (2385m) the Milky Way was moving across the horizon. After a short time, the humidity was so high that my lens got hazy and it was almost impossible to shoot exposures with 30 seconds. Due to that, there was a unique side effect, Saturn and Mars appeared like galaxies in our neighborhood. I visited a lot of breathtaking sceneries in Switzerland and this one is amongst the most beautiful places.
Website: