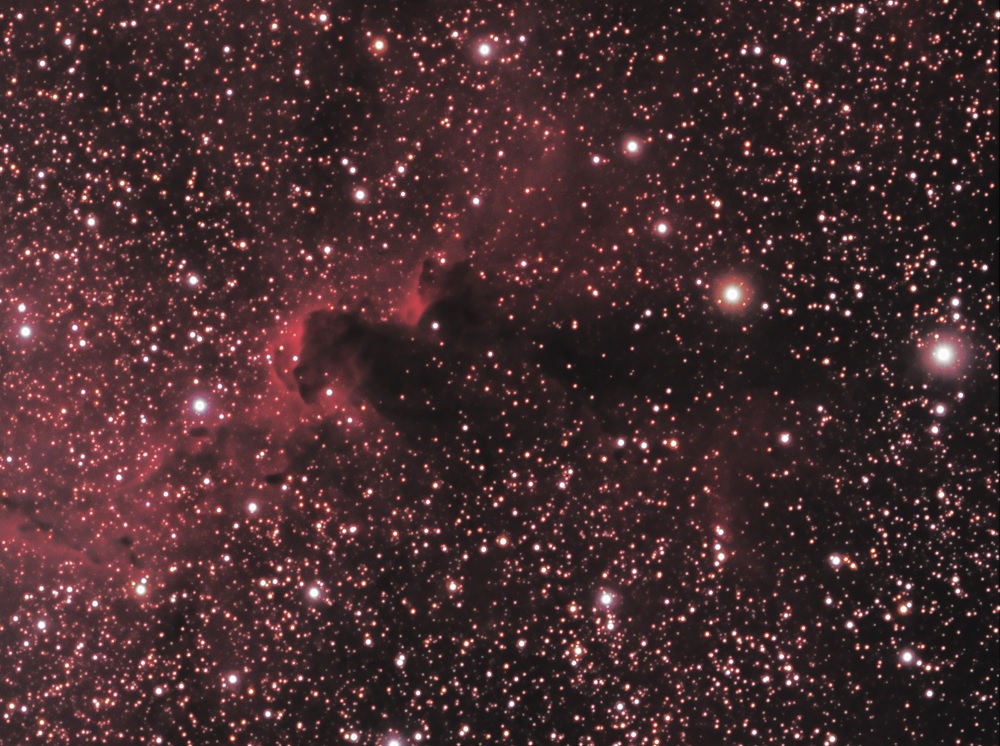 Photographer:
Chad Quandt
Location of Photo:
Courtright Reservoir, CA
Date/Time of photo:
3AUG2013, Approx. 11PM
Equipment:
Takahashi TSA-120 with Astro-Tech field flattener, Canon 60Da,Paramount MX.
Description:
This image is a crop of a larger field of view. When processing that image, I noticed the dark nebula shown here, about 20 arc minutes west of the Elephants Trunk Nebula. To me it looks like Napoleon sitting on his horse, complete with his big bicorne hat. Since I haven't found a common name for this particular feature, I suggest calling it the "Napoleon at Berezina Crossing Nebula", named for the disastrous river crossing of the Grande Armee after it withdrew from Moscow.