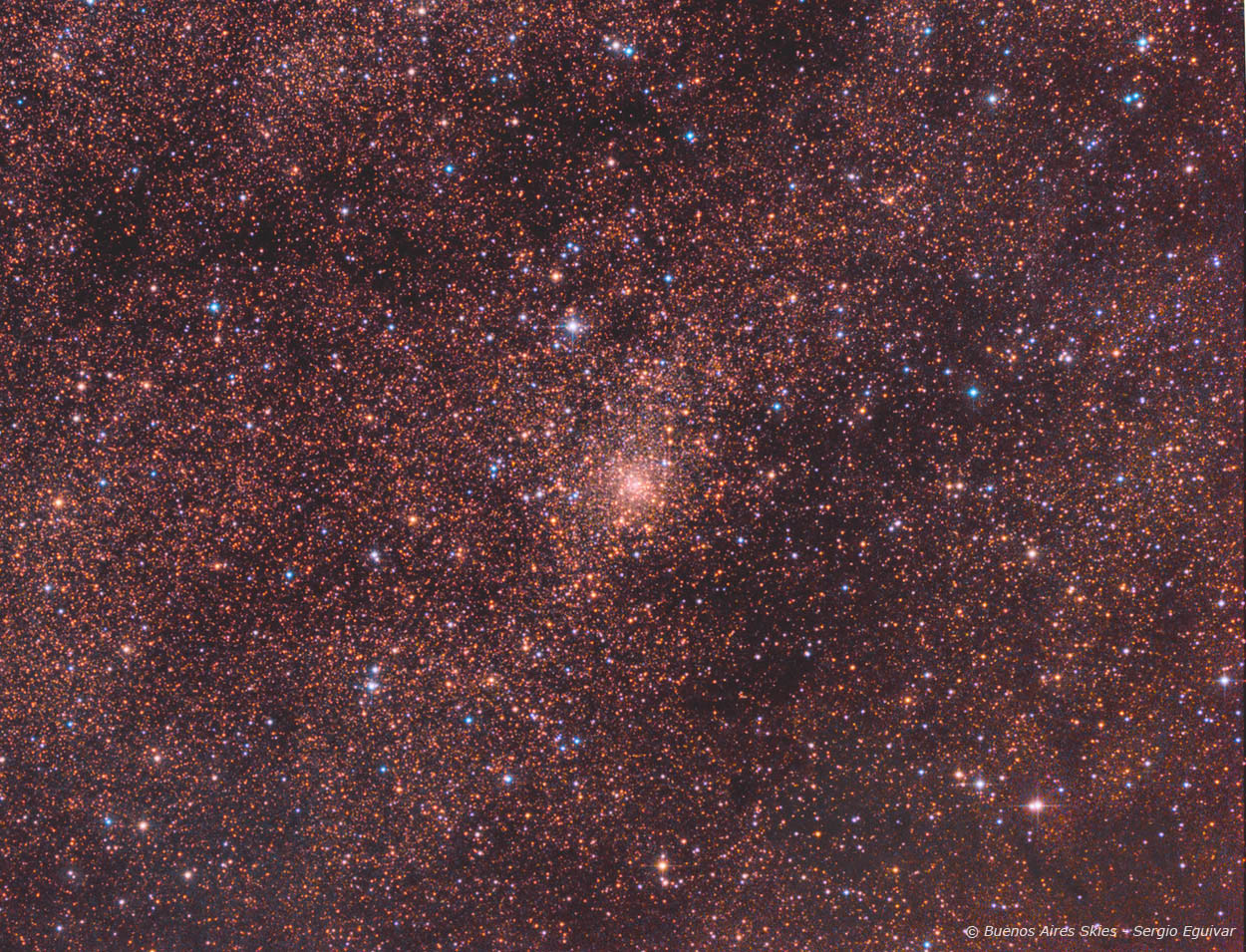 Photographer:
Sergio Eguivar
Location of Photo:
Buenos Aires Suburbs, Argentina
Date/Time of photo:
August 29 2022
Equipment:
8"Orion Optics UK; Televue Paracorr Type I; QSI 583WS; SXLoadstar; NEQ6
Description:
NGC 6544 is located in the western part of the constellation of Sagittarius, on the edge of a rich star field. Easy to find since is just 50' towards the southeast of the well known Lagoon Nebula. It can also be noted from dark skies with 10 x 50 mm binoculars as a small white spot like a misty star. NGC 6544 was first observed by British astronomer William H erschel in 1784 who watched through his 18,4 inch reflector. He described as a fairly bright and large object circular and resolved into stars. As per today it is not clear whether it formed with the Milky Way or came from else ware.
Website: