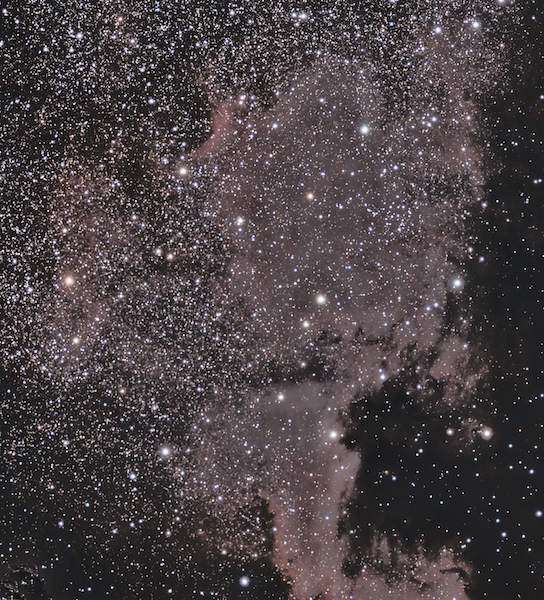 Photographer:
Jon Greif
Location of Photo:
Anza Borrego (CA, USA) State Park
Date/Time of photo:
October 12, 2021, at 11:00 pm PDT
Equipment:
Astrotech AT72EDII refractor, ZWO ASI533MC Pro imaging camera, ZWO ASI120MM mini guide camera through 30 mm guide scope, Rainbow Astro RST-135 mount, Ekos capture software on Raspberry Pi4B and Pixinsight 1.8.8 processing software on MacBook Pro.
Description:
The North American Nebula, NGC 7000, is a very large (more than 10 full moons in diameter), but faint, emission nebula in the constellation Cygnus, the Swan. We had a great night sky at our campsite in Anza Borrego State Park after moonset (about 11 pm) Tuesday night, and this is the result of about two hours of imaging time. With a little imagination, perhaps you can see North America, the East Coast, Florida, Mexico, and even Central America.
Website: