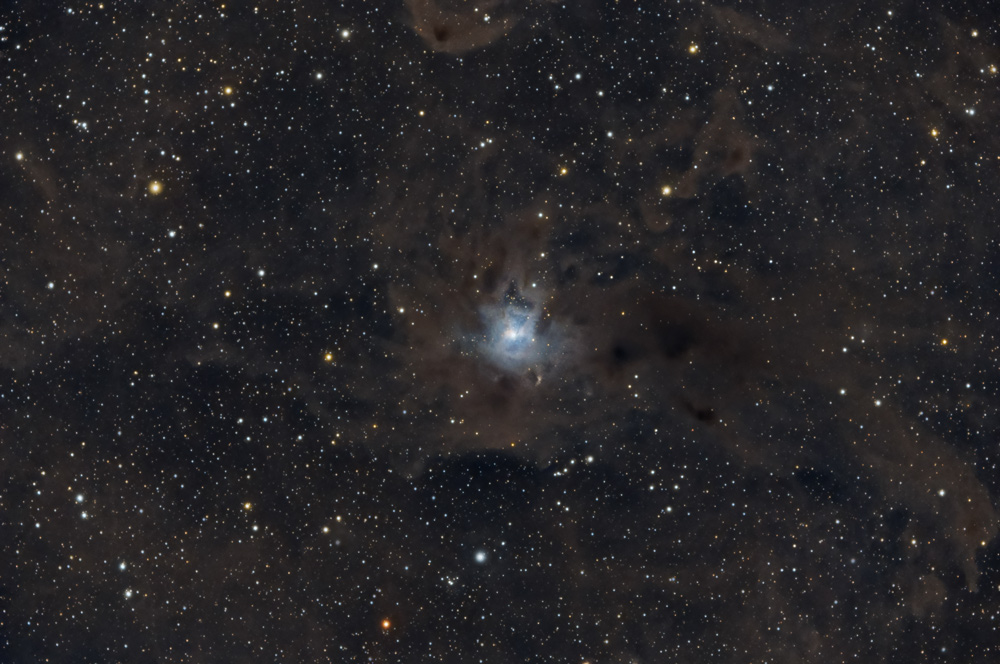 Photographer:
Miroslav Horvat
Location of Photo:
Petrova gora, Croatia
Date/Time of photo:
09/02/2016
Equipment:
Optics: SW ED80/FF x0.85 Camera: Qhy8c Mount & guidng: NEQ6 Pro, 9x50 finder guider Guiding camera: Qhy5L -IIc Exposure: 16x20 min Software: PHD, Nebulosity, Pixinsight 1.8., PS-CC2017
Description:
The Iris Nebula, also known as NGC 7023 and Caldwell 4, is a bright reflection nebula and Caldwell object in the constellation Cepheus. NGC 7023 is actually the cluster within the nebula, LBN 487, and the nebula is lit by a magnitude +7 star, SAO 19158. It shines at magnitude +6.8. It is located near the Mira-type variable star T Cephei, and near the bright magnitude +3.23 variable star Beta Cephei (Alphirk). It lies 1,300 light-years away and is six light-years across.
Website: