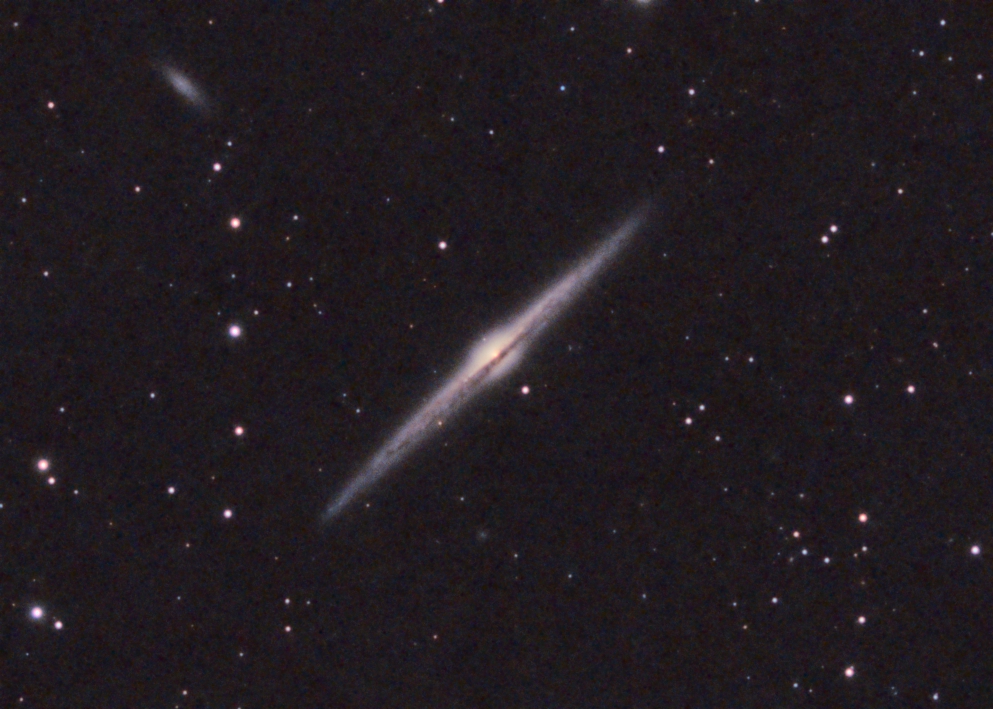 Photographer:
vjagannathan
Location of Photo:
Washington D.C.
Date/Time of photo:
14 February 2023 / 01:03:48 - 06:11:45 and 18 February 2023 / 00:51:40 - 06:11:35
Equipment:
Scope: WO Zenith Star 81mm f/6.9 with WO 6AIII Flattener/Focal Reducer x0.8; Cooled Camera: ZWO ASI 2600 MC Pro at 100 Gain and 50 Offset; Mount: iOptron GEM28-EC; Guider: ZWO Off-Axis Guider; Guide Camera: ZWO ASI 174mm mini; Focuser: ZWO EAF; Light Pollution Filter: Chroma LoGlow Broadband - 2"; Software: Pixinsight.
Description:
I photographed NGC4565 (the Needle Galaxy in Coma Berenices) on the nights of 14 and 18 February 2023 from a Bortle class 8 area. Having acquired 81x300s subs, which equates to 6.75 hours of total exposure, I pre and post processed the data in Pixinsight.
Website:
https://www.flickr.com/photos/vasu-jagannathan/albums/72177720305080806