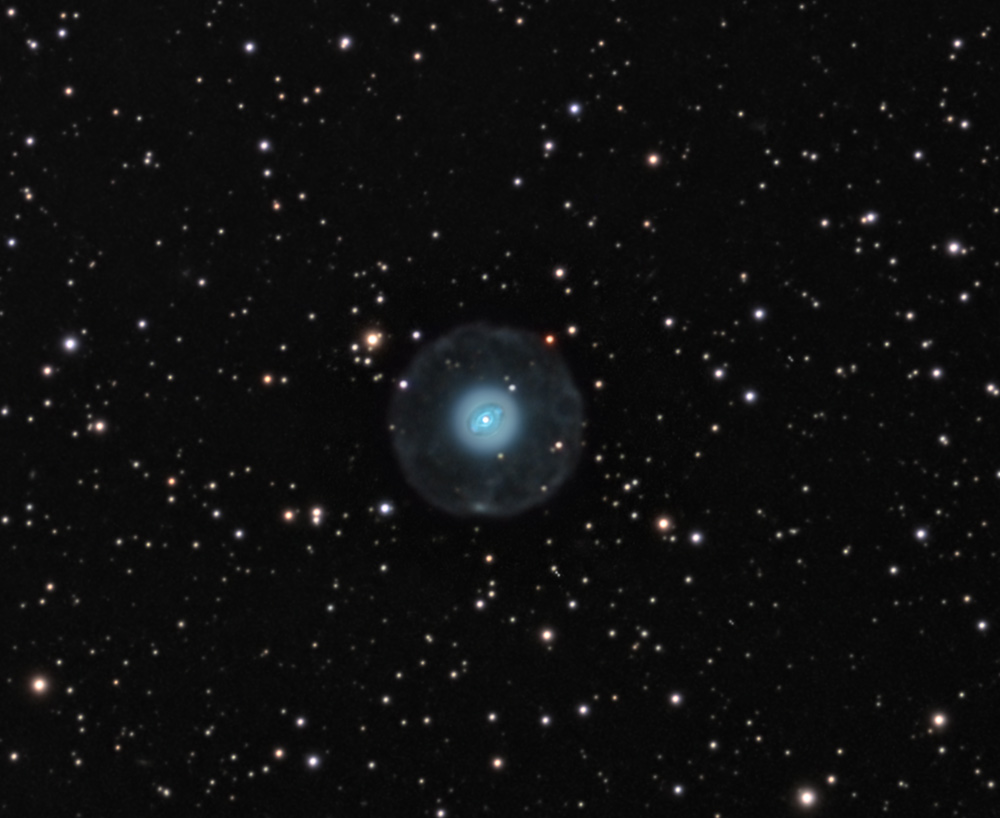 Photographer:
Niels V. Christensen
Location of Photo:
Denmark Copenhagen
Date/Time of photo:
During April,May and July 2013
Equipment:
The picture consist of raw frames/subs taken with LX200ACF 16" telescope and camera Atik 460ex mono. 16" telescope mounted on wedge.
Description:
Exposure time using Baader 1.25" filters: Ha=42*5min, OIII=42*5min, Lum=28*5sec+16*60sec, Red=66*30sec+35*2sec, Green=72*30sec+17*2sec, Blue=69*30sec+16*2sec. The picture shown is a composite picture made of above mentioned narrowband/lum/color stacks. The halo around NGC6826 consist of Ha and OIII information.
Website: