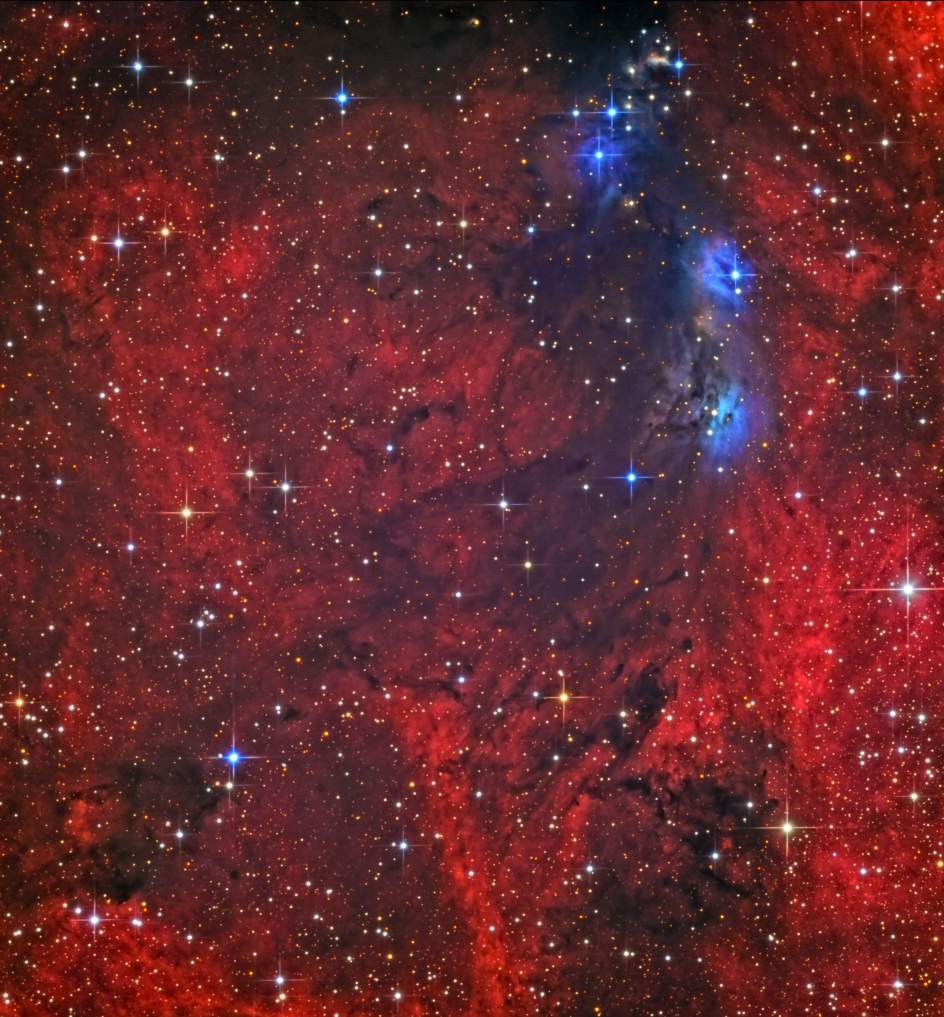 Photographer:
Howard Trottier
Location of Photo:
South Okanagan region of British Columbia
Date/Time of photo:
From July 24 to August 25
Equipment:
Telescope: PlaneWave Instruments CDK17 Camera: Apogee U16M camera Filters: Astrodon LRGB and 3-nm Ha Mount: Paramount ME Guide Camera: Starlight Xpress Lodestar
Description:
NGC6914 is a tangle of nebulae and stars in the heart of Cygnus. A brilliant blanket of red emission nebulae encompasses an intricate web of reflection nebulae of varying shades of blue, with the field shot through by stars of many vivid colours. Towards the middle of the frame the blue nebula fades gradually in colour and intensity, giving way to very dark clouds in an apparent transition that seems almost unique in the sky! This is downsampled X4 from the (slightly cropped) 16 Megapixel original posted here [URL]http://www.sfu.ca/~trottier/Observatory/Blogs/Resources/CITSO_NGC6914_Summer_2012.jpg[/URL].
Website: