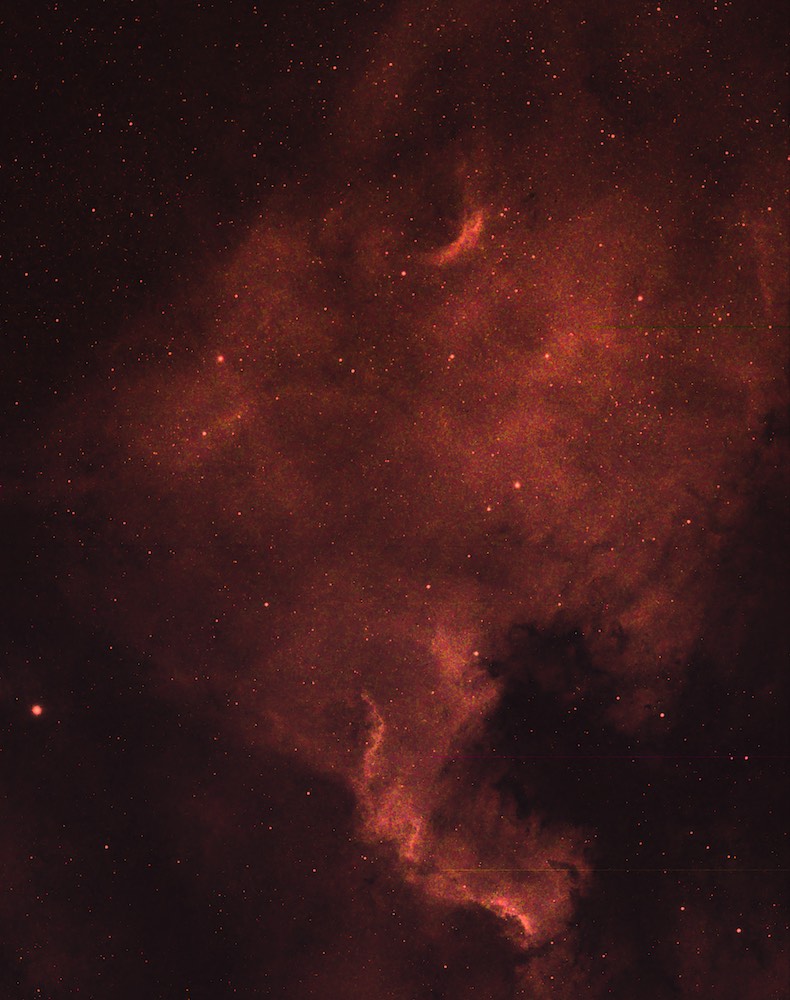 Photographer:
Jon Greif
Email:
Location of Photo:
Mayhill, NM, USA
Date/Time of photo:
July 23, 2018, at 4:00 AM
Equipment:
Takahashi 106 mm refractor and monochrome camera with Hydrogen alpha filter.
Description:
The North America Nebula (NGC 7000) is an emission nebula located 1600 light years from Earth, in the constellation Cygnus, close to Deneb (the tail of the swan and its brightest star). The remarkable shape of the nebula resembles that of the continent of North America, complete with a prominent Gulf of Mexico. The North America Nebula is large, covering an area of more than four times the size of the full moon. Its prominent shape and especially its reddish color (from hydrogen alpha emission) show up only in photographs of the area. The nebula was discovered by William Herschel, from Slough, England, on October 24, 1786. This image, a 300 sec exposure using a narrow band hydrogen alpha filter, was shot remotely, at 4 AM this morning, through a Takahashi 106 mm refractor at the Mayhill, NM, USA, iTelescope.net observatory.
Website: