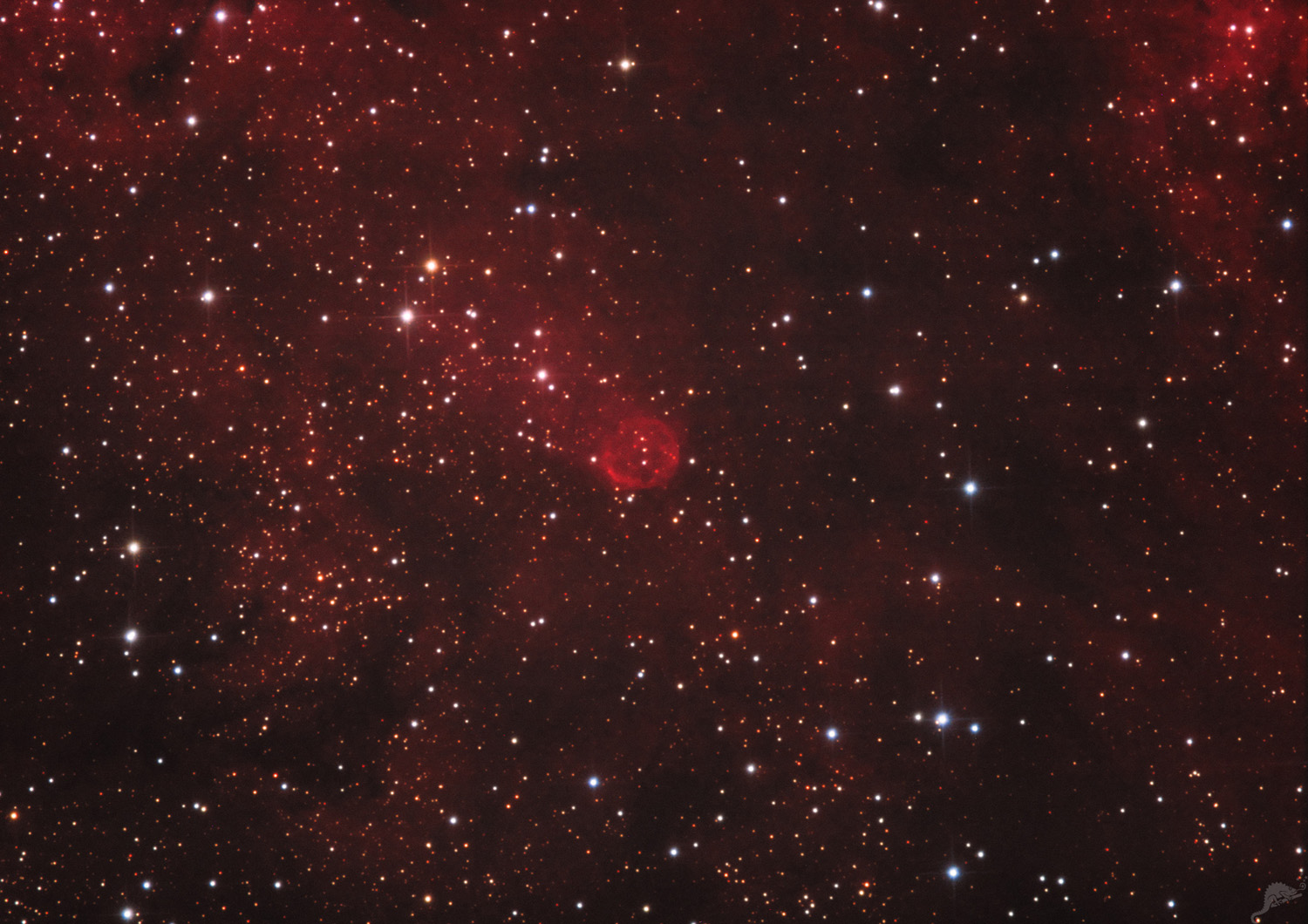 Photographer:
FranzH
Location of Photo:
Chamaeleon Observatory, Onjala Lodge, Namibia
Date/Time of photo:
06-08 August 2021
Equipment:
Planewave CDK12.5 + Televue Reducer +QHY 163M
Description:
In 1437 Korean astronomers observed a new star in the constellation Scorpio for two weeks. They discovered a nova, a brightness burst in a close binary system consisting of a white dwarf star and its companion. The white dwarf continuously collects hydrogen gas from the companion star. When the collected gas exceeds a certain mass, the nuclear fusion process in the hydrogen ignites abruptly and blasts parts of the collected gas layers into space.
Website: