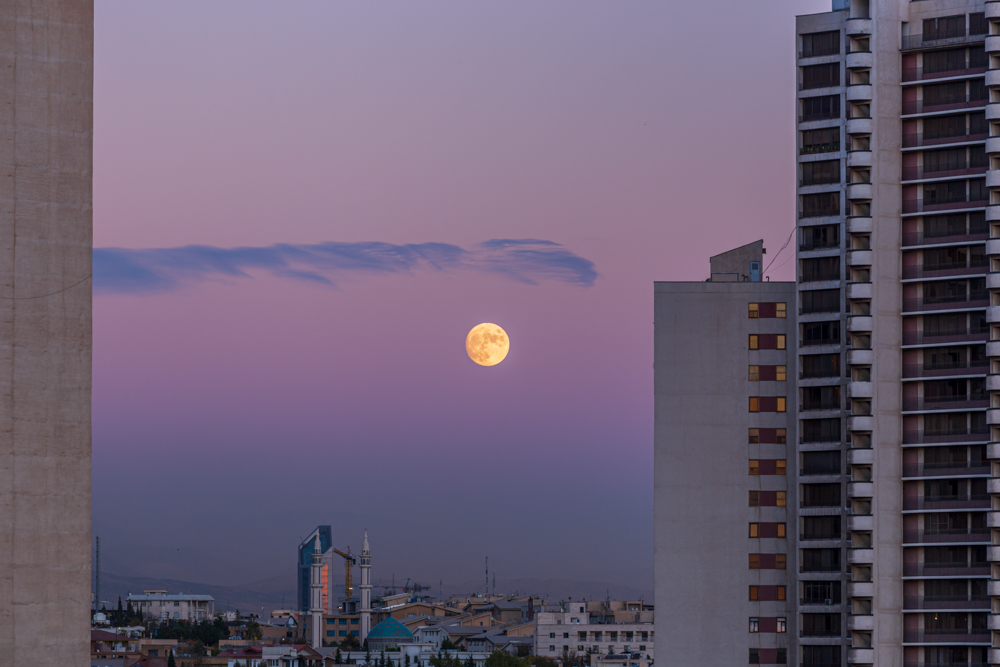 Photographer:
parisabajelan
Location of Photo:
Location: Tehran, Iran
Date/Time of photo:
19 Oct 2021 - 17:26 p.m.
Equipment:
Exif: Canon 6D ISO 100 1/60 Sec f/5 70-300 Canon Lens @ 176mm
Description:
A few minutes before sunset, the Moon was rising and the Orion (the hunter) was setting. in the middle of Orionid Meteor Shower nights, No meteor can be visible because the Moon is shining during the night. The Hunter Moon is about the Wildlife behaviors about mating and storing food in their body and being ready for the cold season and Under such conditions, wildlife has less consciousness and easily put themselves for predators and hunters. For millennia, humans have used the moon to keep track of seasons and set schedules for hunting, planting, and harvesting. Hence, every month's full moon has been given its own name. The are many theories about where the nickname derives from but it is most commonly believed that October's full moon served as a signal for hunters to start hunting ahead of the upcoming winter season. According to these theories, farmers are done with all the fieldwork following September's Harvest Moon, and then it's the hunters' turn, as the animals are already beginning to fatten up ahead of winter and they are coming out in pursuit of the remaining scraps.
Website: