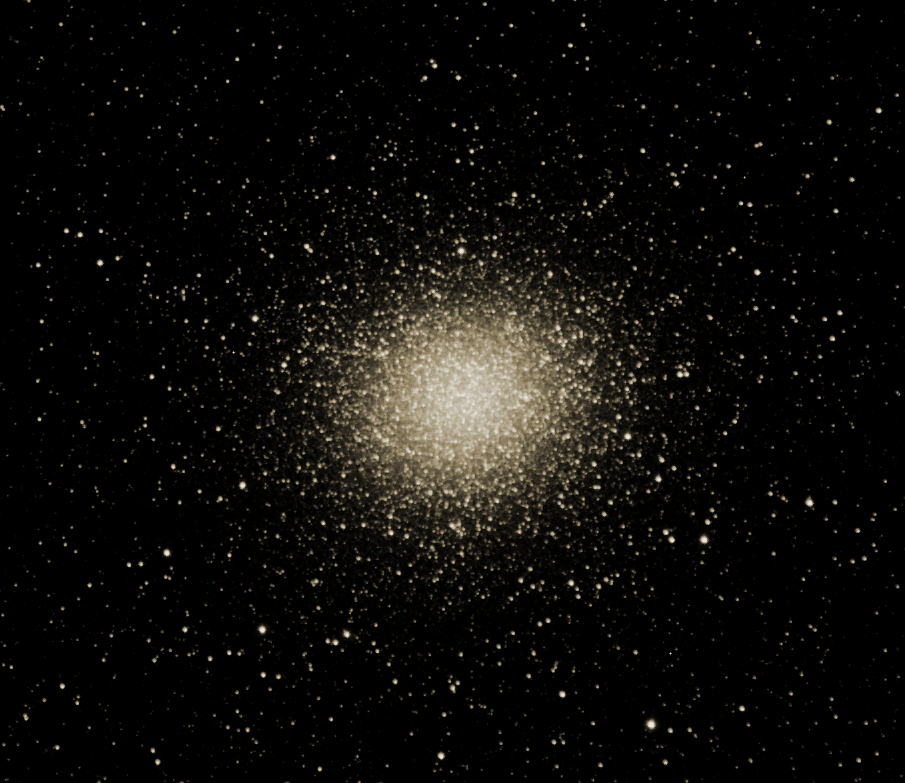 Photographer:
Jon Greif
Email:
Location of Photo:
Sliding Springs Observatory, NSW, Australia, remotely via itelescope.net from La Jolla, CA, USA.
Date/Time of photo:
January 27, 2017, at 0300 local time
Equipment:
Takahashi 90 mm wide field color refractor and imaging system.
Description:
This spectacular globular cluster of stars is Omega Centauri, NGC 5139, imaged remotely from the Sliding Springs Observatory in New South Wales, Australia, via iTelescope.net 3 nights ago. I was in my living room in La Jolla, and it was daytime, the major advantage of remote astronomy. Located at a distance of 15,800 light-years, it is the largest globular cluster in the Milky Way at a diameter of roughly 150 light-years. It is estimated to contain approximately 10 million stars and a total mass equivalent to 4 million solar masses. It is one of the few globular clusters visible to the naked eye, and appears almost as large as the full Moon when seen from a dark, rural area, but, of course, to see it, you must be in the Southern Hemisphere.
Website:
http://skyandtelescope.org/astronomy-pictures/share-your-astronomy-pictures/