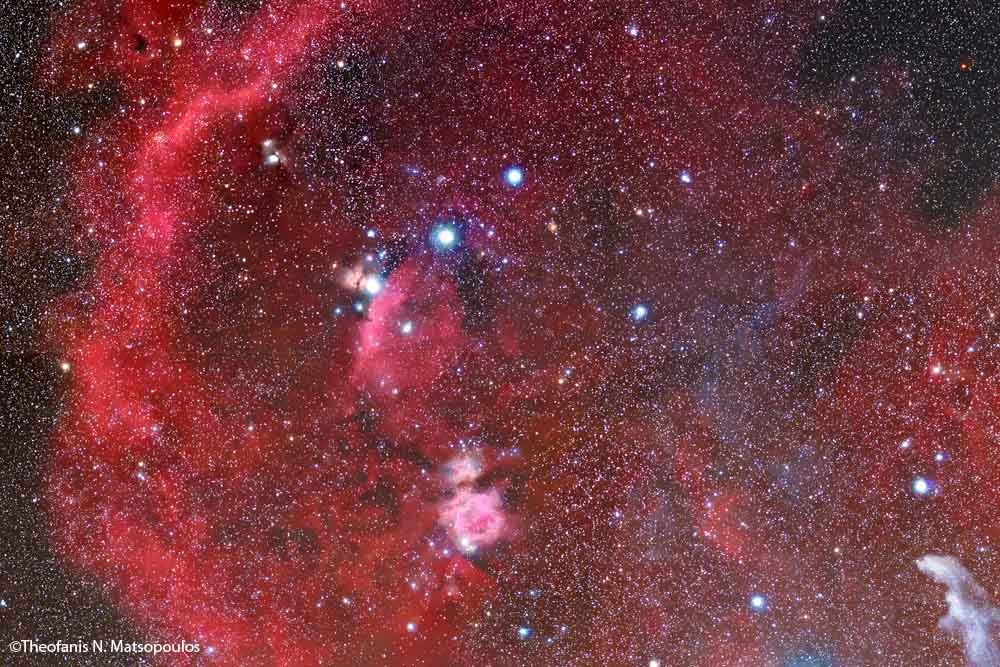 Photographer:
Matsopoulos N. Theofanis
Email:
Location of Photo:
Fragades,Zagori,Greece
Date/Time of photo:
23-27/12/11
Equipment:
Camera: Canon EOS 40D MOD 4 frame mosaic (6330x4220 pixels) Exposure: Each frame is a composite of 20 frames x 15min at ISO 1600. HDR for M42-43: 3 frames x 10min , 3 frames x 5min, 2 frames x 1min, 2 frames x 30sec, 2 frames x 15sec 2 frames x 5sec Total Exposure: 20h 50min Lens: 135mm , f/5.6 Mount: Meade LX200 10'' Processing: MaximDL, PixInsight,Photoshop Color RGB + Red Chanel as Luminance Temperature: aprox. -10 C
Description:
Orion, often referred to as The Hunter, is a prominent constellation located on the celestial equator and visible throughout the world. It is one of the most conspicuous, and most recognisable constellations in the night sky.
Website: