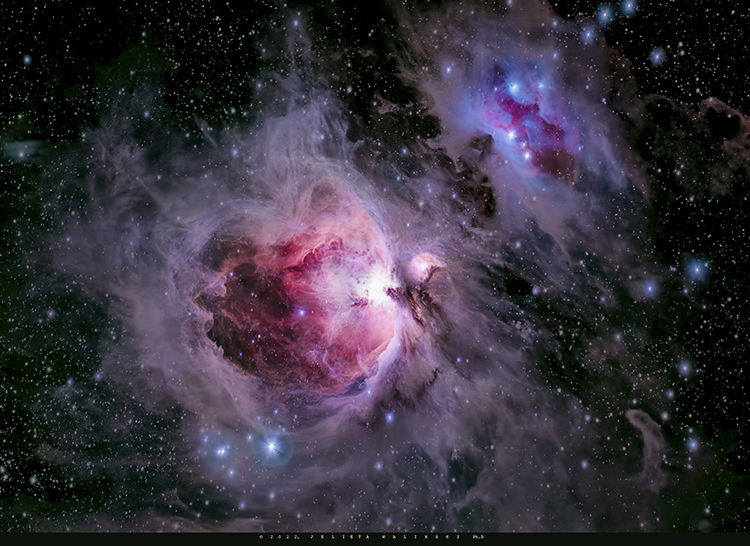 Photographer:
Gigi
Location of Photo:
Caballo Lake State Park, NM
Date/Time of photo:
03/10/2022
Equipment:
Telescope: Celestron Nexstar Evolution 9.25 235mm f/10 Schmidth Cassegrain Telescope Mount: Sky Watcher EQ-6R PRO Computerized Equatorial Mount - S30300 Camera: ZWO - ASI2600MCPRO Starizona Hyperstar 4 HS4-C925 ZWO AsiAir Pro Wifi Camera Controller ZWO Standard Electronic Automatic Focuser EAF-5V Optolong L-Pro 2" Multiband Pass Filter
Description:
This is Orion Nebula, other name M42 or Messier 42. My second attempt to capture this beauty of dark sky. It is a diffuse nebula situated in the Milky Way, being south of Orion's Belt in the constellations of Orion. One of the brightest nebula and is visible to the naked eye in the night sky with apparent magnitude of 4.0. It has a radius of 12 light years, age is 3.002 million years, it is 1.344 light to Earth.
Website: