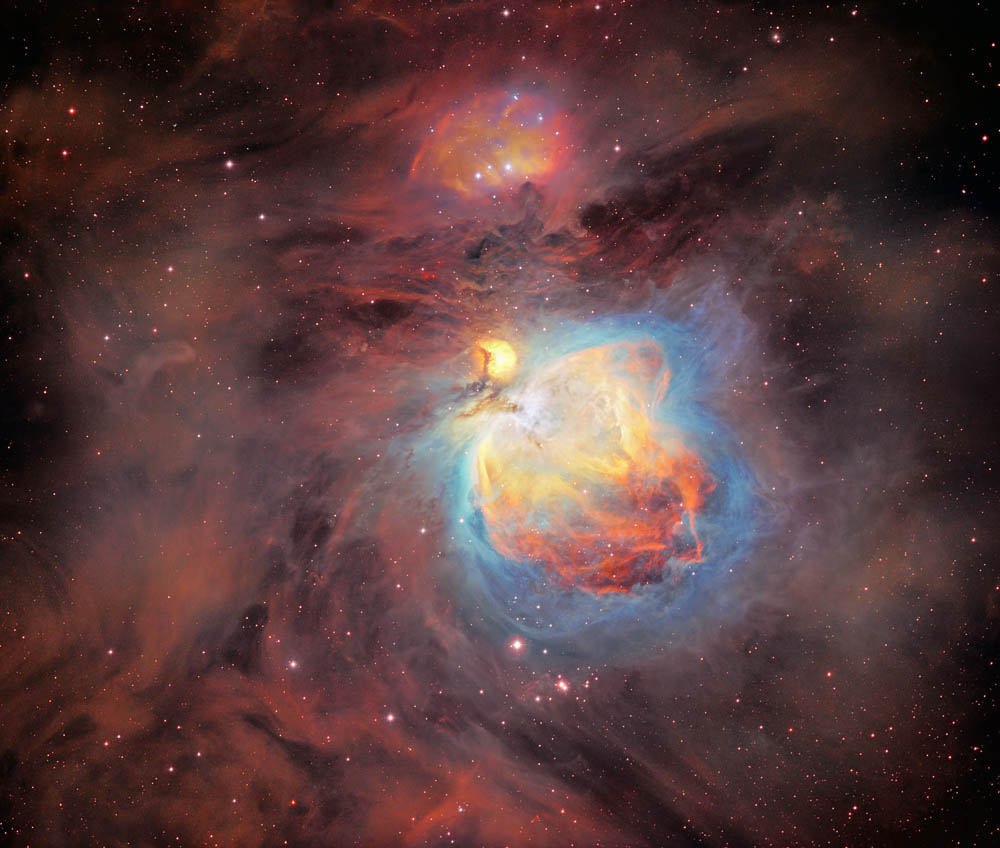 Photographer:
skybob727@mynightsky.net
Location of Photo:
Little Blair Valley, CA.
Date/Time of photo:
12-2/3-2016
Equipment:
Telescope Engineering Company APO110FL @ f/5.74, 631mm. FLI-ML16200 G1@-30c AP1200-CP4 Astrodon 50mm 3nm SII, Ha, OIII
Description:
Hubble Palette SHO, 8x15, 12x15, 9x15 + 6x3 each SHO all (bin 1x1) With an Image Field of view of 134.5x114 arcmin.