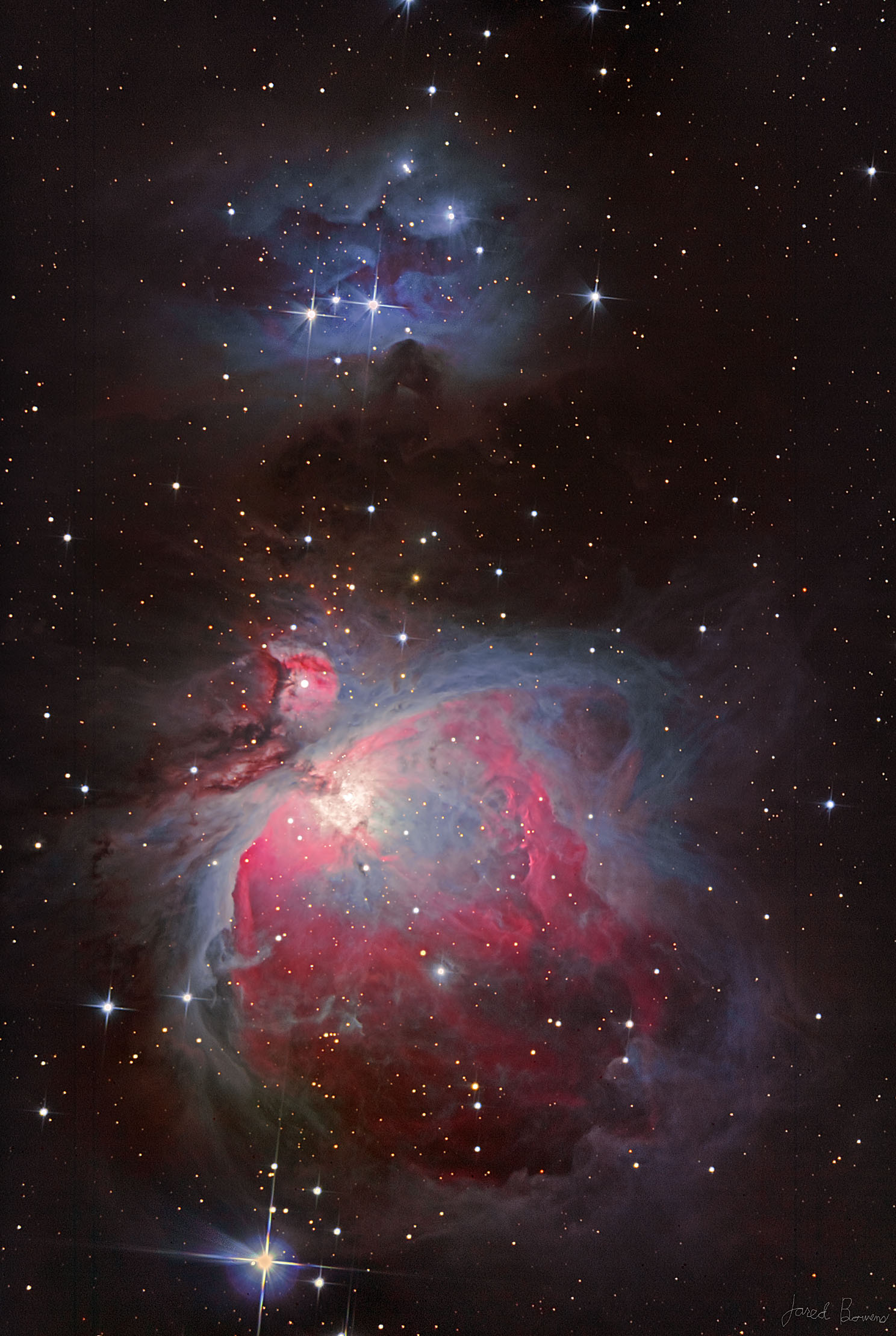 Photographer:
Jared-Bowens
Location of Photo:
Northwest Missouri
Date/Time of photo:
12-23-2021 through 1-14-2022
Equipment:
Orion 8 inch f3.9 newtonian, Canon 60d, AVX mount
Description:
NGC 1977 / Orion Nebula is a diffused Nebula, being in the sword of the constellation Orion. It is easly visible to the naked eye, even in heavily light polluted areas. Taken with a Orion 8'' inch f/3.5 newtonian astrograph, canon 60D, celestron avx mount, this is a blend of two seperate images about 2 hours of 20sec photos, and about 5 hours of 4-minutes subs all ISO-400, layered together in photoshop lumonisty, 38% opacity, processed with pixlnsight.
Website: