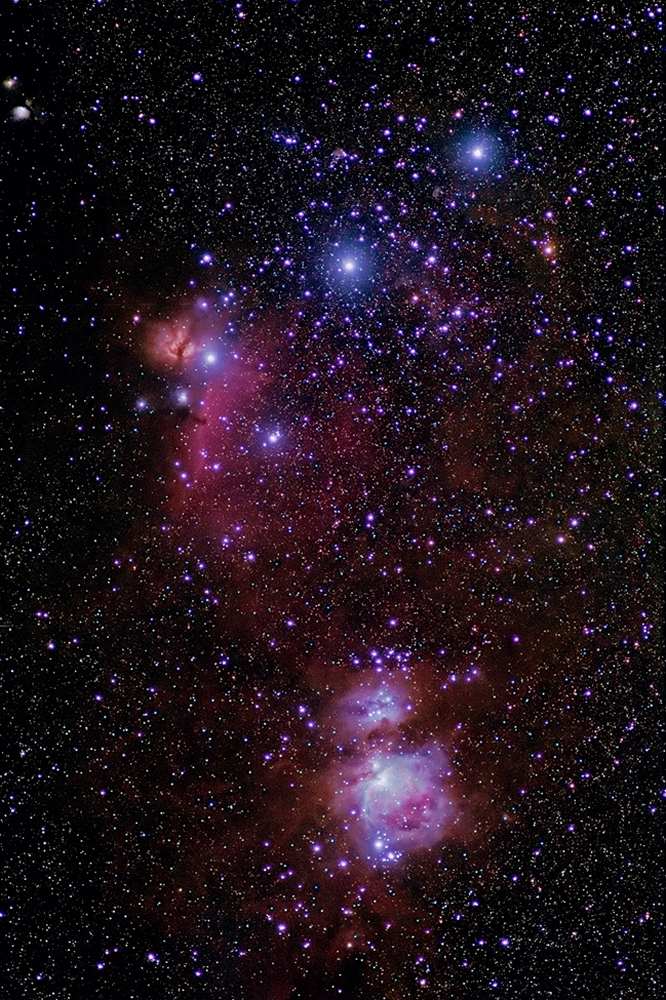 Photographer:
dellap
Location of Photo:
Merida, Venezuela
Date/Time of photo:
Oct. 19 2015 2:15 Local Time
Equipment:
Canon EOS 5D DSLR + ARSAT B 250mm f/3.5 Lens
Description:
Many faint nebulosities can be seen near the Orion's Belt, surrounding M42, the Horsehead and Flame Nebulae. Sum of 60 x 30sec. raw images converted in DxO Pro 9, stacked with Deep Sky Stacker and processed in Photoshop CS6.