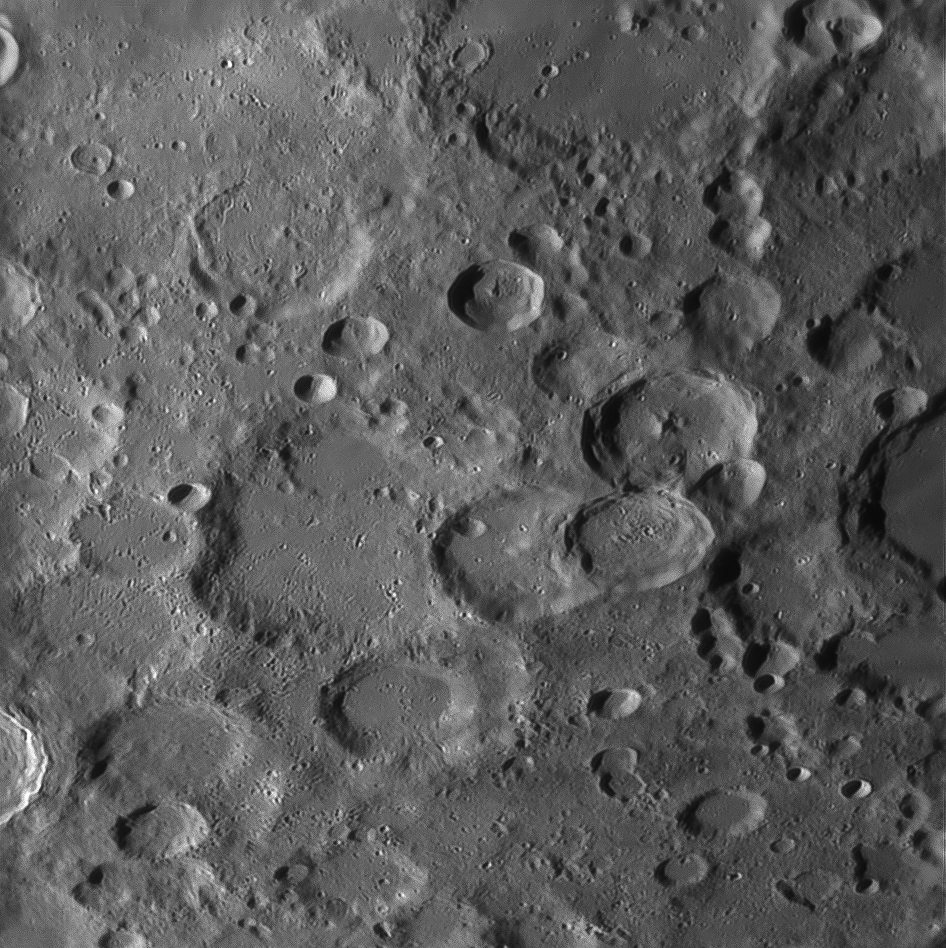 Photographer:
Ken Vaughan
Location of Photo:
Cattle Point, Victoria, BC, Canada
Date/Time of photo:
08 Aug 20
Equipment:
12" Meade LX200GPS, ZWO ASI178MM, Astronomik 742 filter
Description:
The main crater left of centre is Orontius (123 km) (I had to look it up, a sixteenth century French mathematician and cartographer). The terraced crater to the south is Saussure (55 km). To the east of Orontius is Huggins (65 km), then Nasireddin (53 km). Continuing north now, we come to Miller (75 km), with a prominent central peak. Then northwest to Miller C (36 km) and the chain ends with Lexell A (34 km), not attached to the chain itself. The first three craters mentioned are all over 4.0 billion years old, but beginning at Nasireddin, they are all about 200 million years younger, and look fresher.