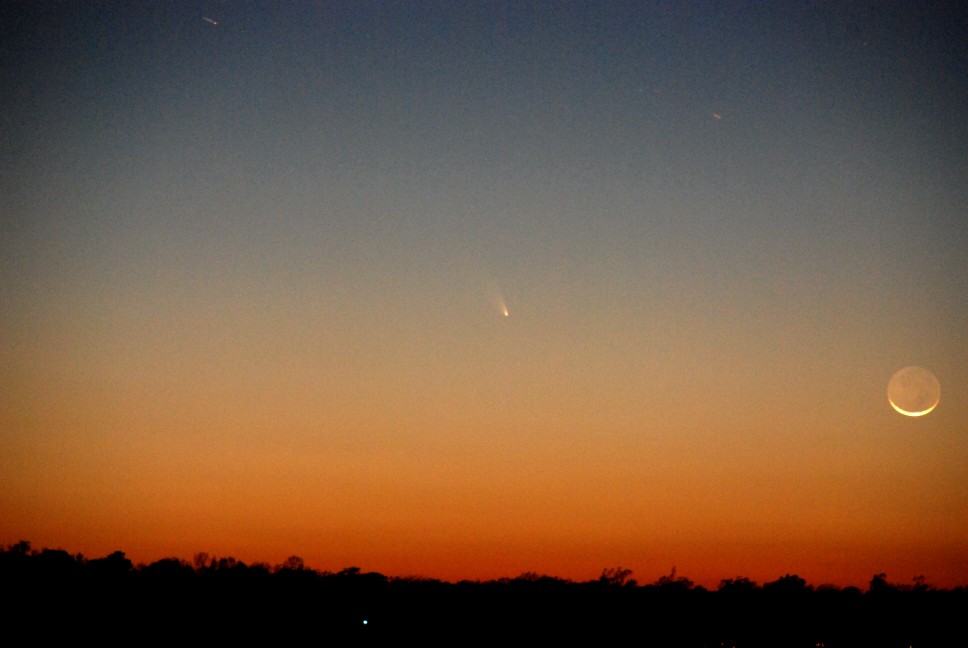 Photographer:
Ralph Hartwell
Location of Photo:
Natchitoches, Louisiana USA
Date/Time of photo:
2013-03-12 19:19
Equipment:
Tripod mounted Nikon D80, 4 second exposure, f5.6, 135mm, ISO 1600, White Balance 5000k. Image lightly processed in Photoimpact for contrast enhancement.
Description:
This was the first clear evening we had in two weeks, so we took a trip to a nearby lake where we had a good view of the western horizon. Although not easily visible to the naked eye, the comet was an easy and beautiful sight through binoculars. I was impressed by the brightness of the nucleus. There was considerable haze and smoke, which dimmed the view of the new moon and PanSTARRS considerably.